Celebrating International Friendship Day with Conscience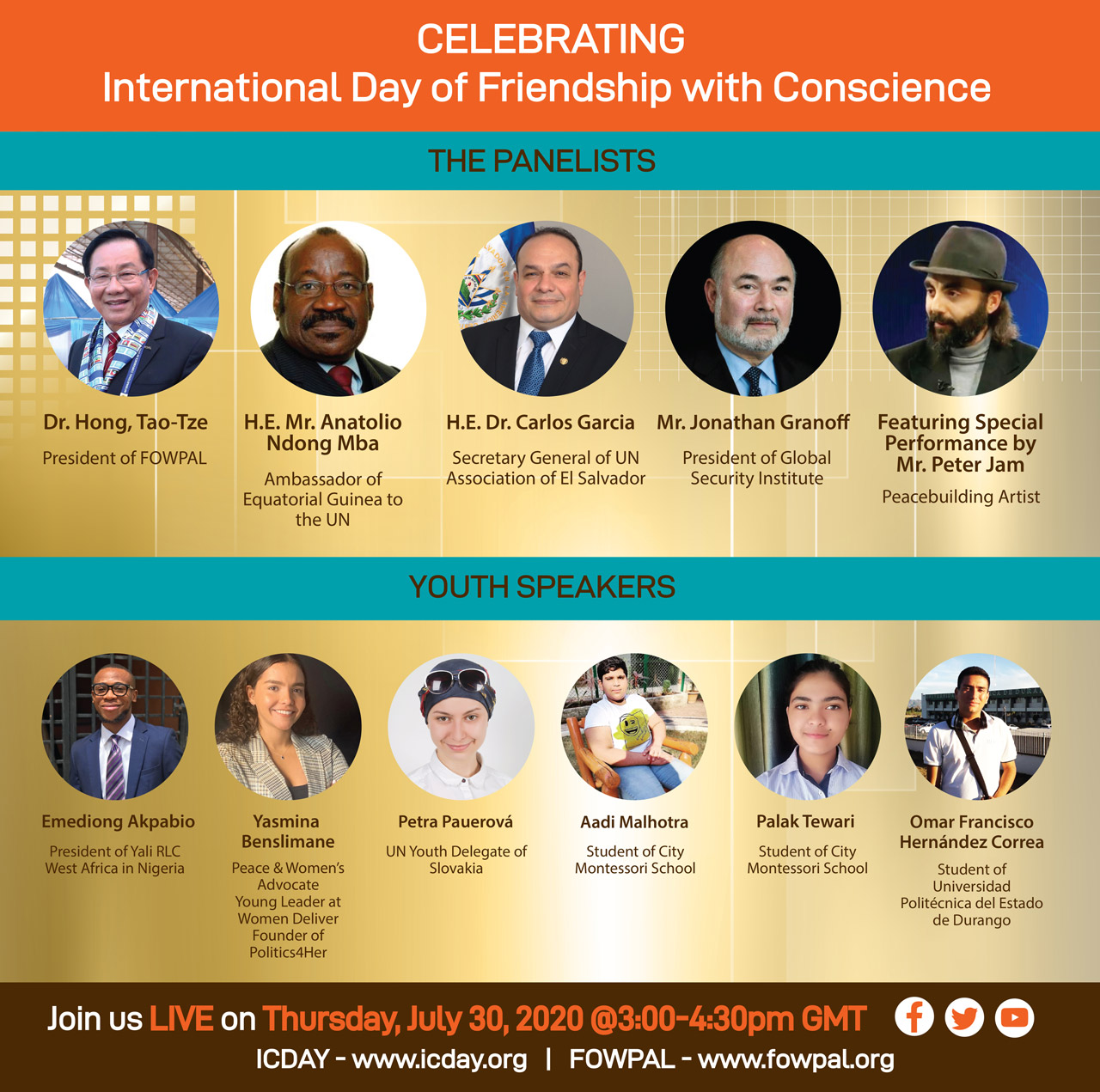 July 30 marks the International Day of Friendship. The Federation of World Peace and Love (FOWPAL) hosted a virtual forum on July 30, 2020 to foster conscience and friendship for world peace, and the distinguished speakers included incumbent and former UN ambassadors, visionary leaders, and youth. Many peace promoters from around the world also submitted their sharing on the importance of friendship and conscience and gave us an insight into their cultures. The online program received more than 9300 views.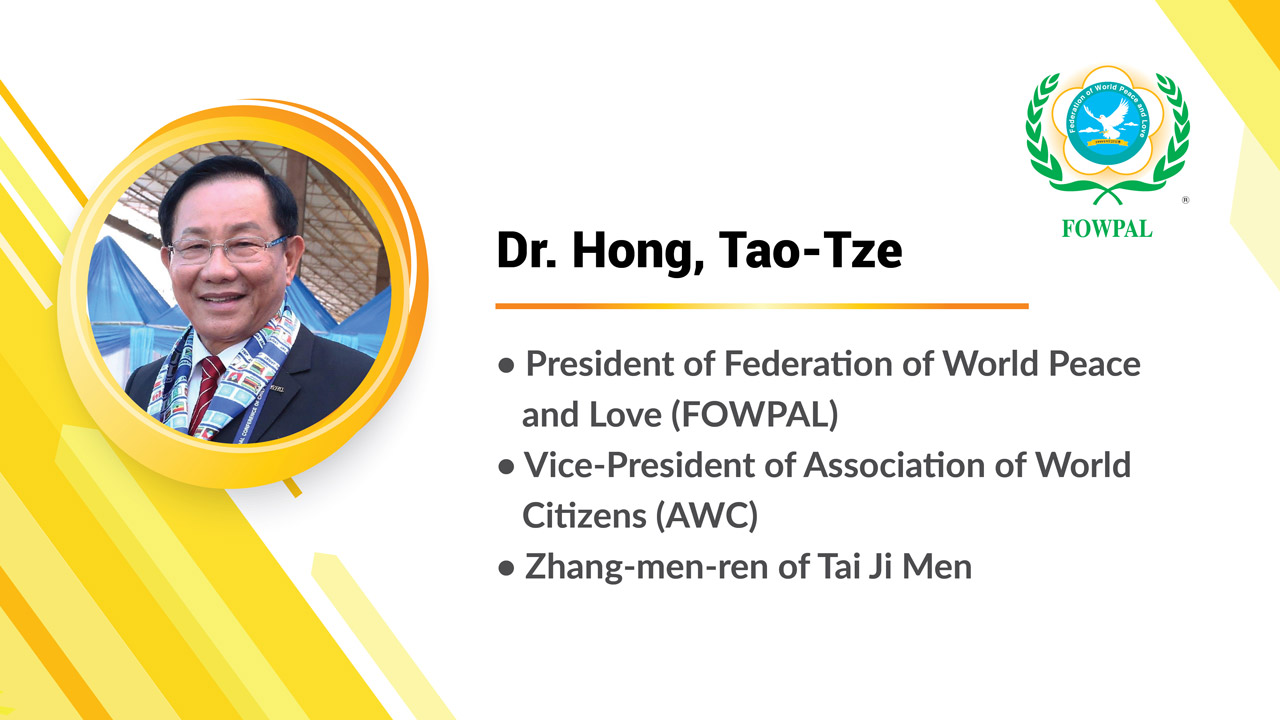 "This meaningful day reminds us that its purpose is to promote a culture of peace through the simplest form of harmony among humans—friendship as it facilitates inclusion, solidarity, mutual understanding, and mutual trust," stated Dr. Hong, Tao-Tze, President of FOWPAL, adding that "We believe love and conscience are at the core of friendship and serve as the key enablers of peace." He continued by saying, "Genuine international friendship is a blessing for the world. We urge all governments to work together to empower the youth and future leaders to unleash their passion and potential so that tolerance and respect among different cultures and different generations can be fostered, and this will facilitate international understanding and respect for diversity. We wish to consolidate more forces of kindness to work together for global sustainability." 
"Protectionism, isolationism, they do not contribute to solving problems because all countries are depending on each other," stated H.E. Mr. Anatolio Ndong Mba, Ambassador of Equatorial Guinea to the UN, adding that "All the countries of the world, especially the big countries, the big powers, should really try to build up friendship. Through building friendship, this will facilitate the creation of different types of partnerships, for different types of programs and action that would benefit the human beings." He encouraged global citizens to listen to their conscience because "conscience is our value to do good things, to be friendly, to create friendships" and that "the world can be in danger, the human species can be in danger if we don't face and attend to the positive dictate of our conscience." "I commend FOWPAL for what it's doing, you know, talking about peace, trying to raise conscience of the human beings."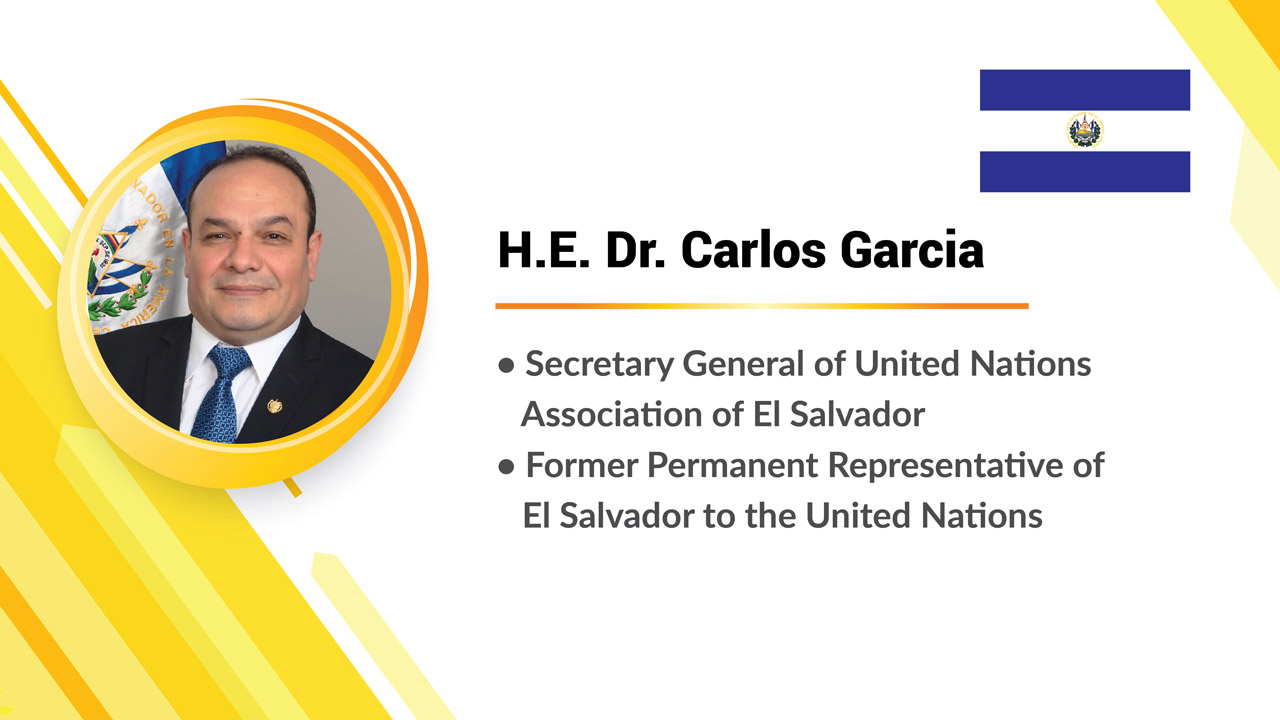 H.E. Dr. Carlos Garcia, Secretary-General of the UN Association of El Salvador and former Ambassador of El Salvador to the UN, talked about friendship and stressed that "When your inner self is clear enough about the level of consciousness that you are having or when you want to go in that regard . . . I believe the concept of friendship in these particular scenarios is more likely to have somebody who is walking next to you to change the world or change the reality where you're living in. And this particular case, the relevance of friendship is having somebody else who has the same vision, who has the same ideals."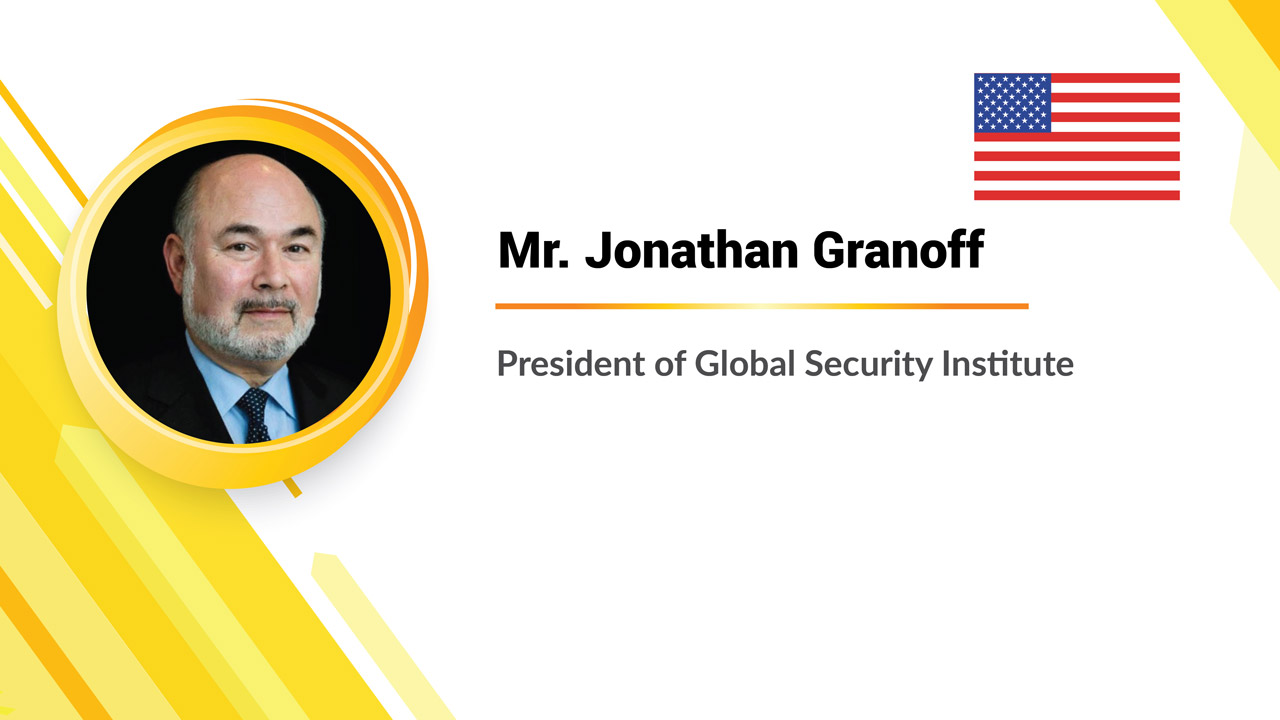 "What brings us together?" asked Mr. Jonathan Granoff, President of Global Security Institute, and then he pointed out:  "love, compassion, conscience, justice." He told a story about a friendship developed in 1985 between George Shultz, former US Secretary of State during the Reagan Administration, and Mikhail Gorbachev, former President of the Soviet Union, which led to the end of the Cold War. "It was really based on two human beings coming together in good faith and realizing that they could be friends as people. This is of inestimable, inestimable significance, more powerful than all the armies of the world, more powerful than all the ideologies is when we recognize the sacredness and inherent dignity of others, especially people with whom we disagree."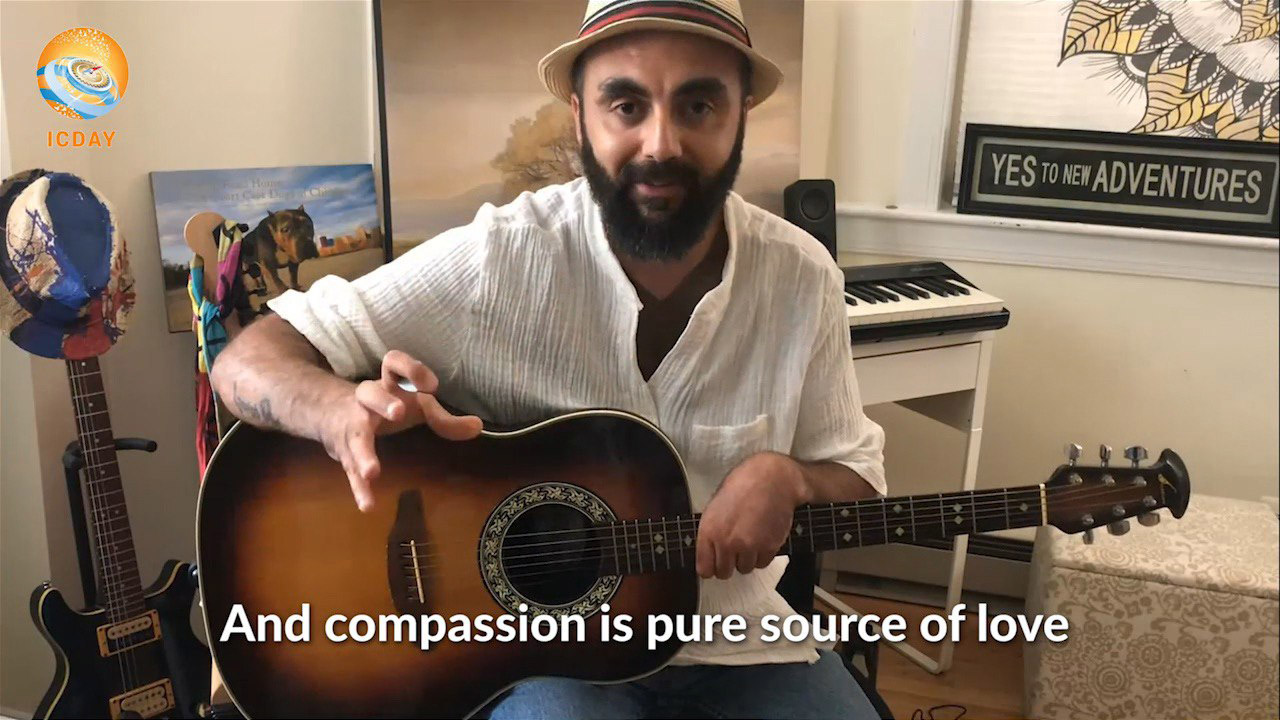 In addition to the aforementioned visionaries, youth leaders also shared what friendship means to them and inspiring stories about true friendship, including Emediong Akpabio, president of Yali RLC West Africa in Nigeria; Yasmina Benslimane, Peace and Women's Advocate, Young Leader at Women Deliver, and founder of Politics4Her; Petra Pauerova, UN Youth Delegate of Slovakia; Aadi Malhotra, 13, a student at City Montessori School (the world's largest school); Palak Tewari, 14, a student at City Montessori School; and Omar Francisco Hernández Correa, a student of Polytechnic University of the State of Durango (Universidad Politécnica del Estado de Durango).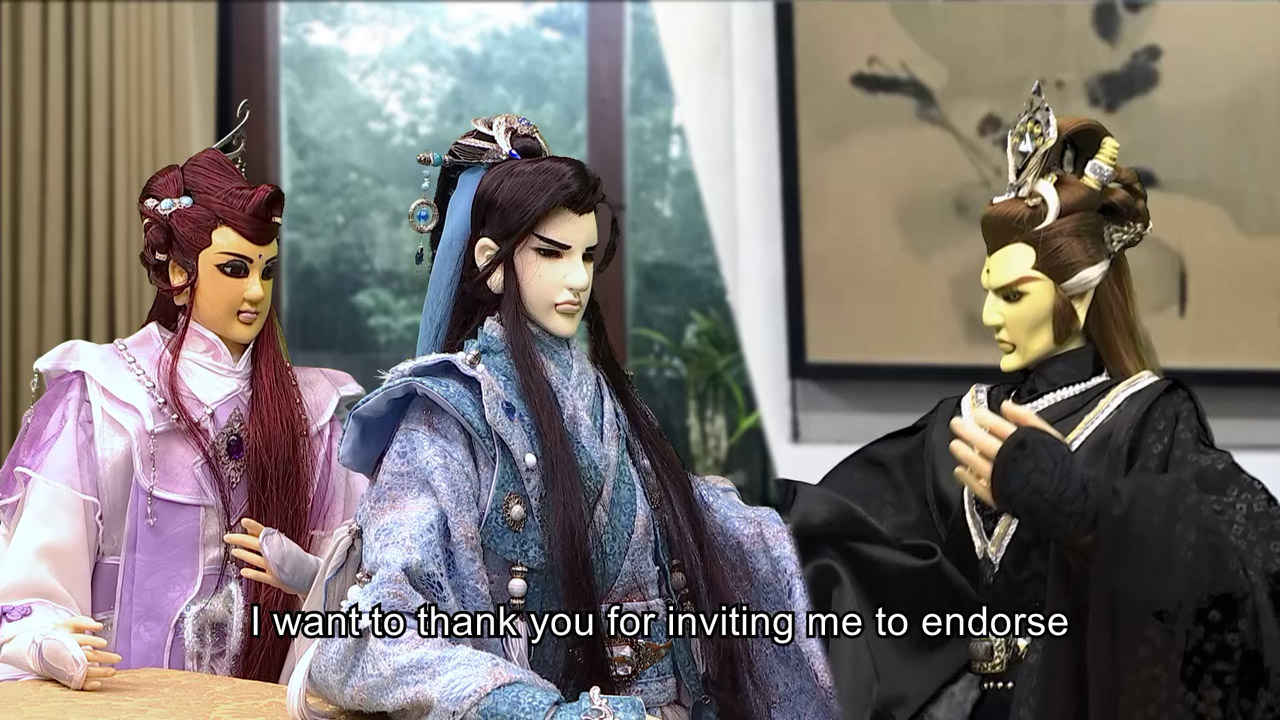 Peter Jam, a Lebanese-Armenian peacebuilding artist, gave a special performance conveying the message of love, peace, and friendship. FOWPAL also presented a puppet show to encourage people to spread positive energy online, such as sharing tips for disease prevention and health protection and endorsing the Declaration of International Day of Conscience.
The program was uplifting and well received. Peter Jam said, "I'm so inspired from all these young leaders." Irene Brani said, "Mutual respect is friendship, and treating each other with conscience can reduce conflict." Mohammad Zaid Sayed said, "It's a great platform to interact and make good friends."