FOWPAL Visits Lviv City Hall to Pass On Blessings of Peace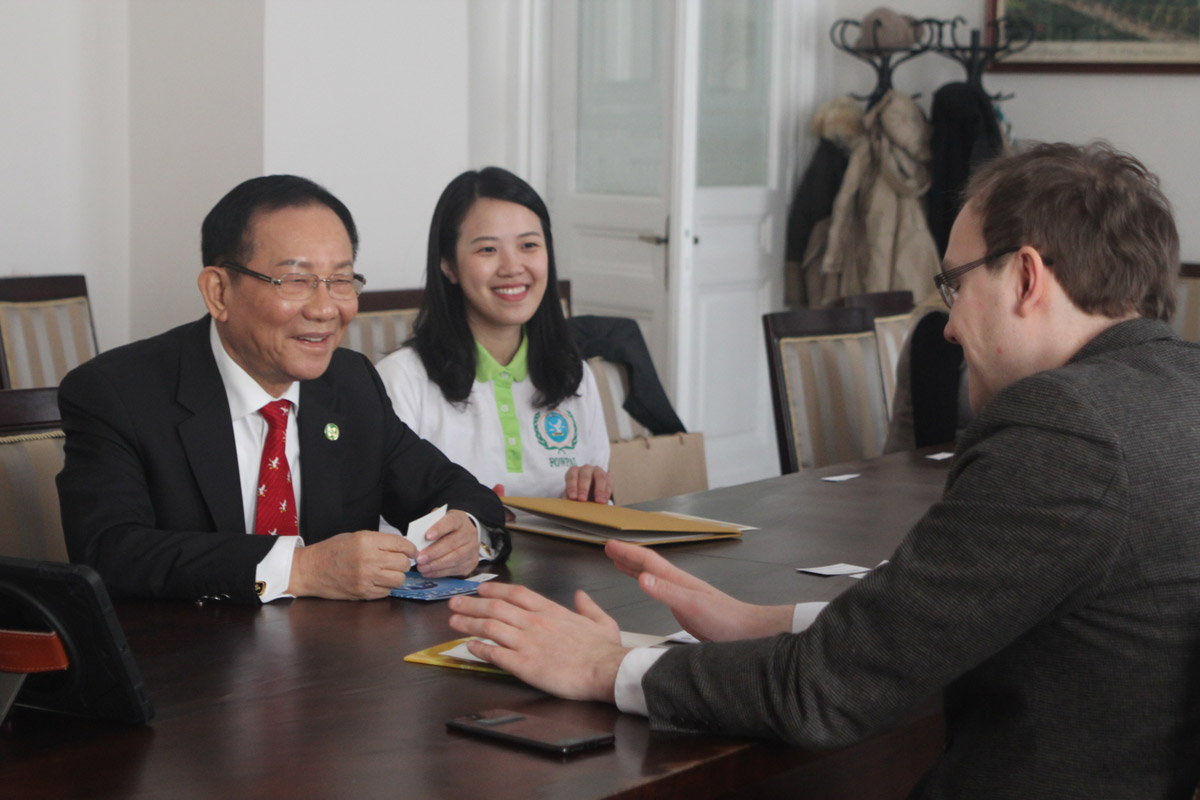 News about the 2019 Ukrainian presidential election has made the headlines in Europe recently. Political newcomer Volodymyr Zelensky defeated incumbent President Petro Poroshenko in a landslide. This is viewed as the rise of maverick political outsiders in Europe. It was during this election period that the Federation of World Peace and Love (FOWPAL) visited Lviv, the largest city and cultural center of western Ukraine.
Lviv, a beautiful city, was part of many states and empires in the past. Currently, the city is the industrial, cultural and educational center of western Ukraine. In particular, its old town has numerous buildings that are on the UNESCO World Heritage list. At 9:00 a.m. on April 2, 2019, when the tower bell of Lviv City Hall rang for nine times, Dr. Hong, Tao-Tze, President of FOWPAL, and his delegation were welcomed at the City Hall lobby by a member of the City Hall staff and led to a conference room, where Deputy Mayor Andriy Moskalenko, on the mayor's behalf, received Dr. Hong and his delegation. Deputy Mayor stated that FOWPAL's visit was meaningful. Peace is essential for a nation's development, and only when there is peace can people enjoy a secure life, added the deputy mayor.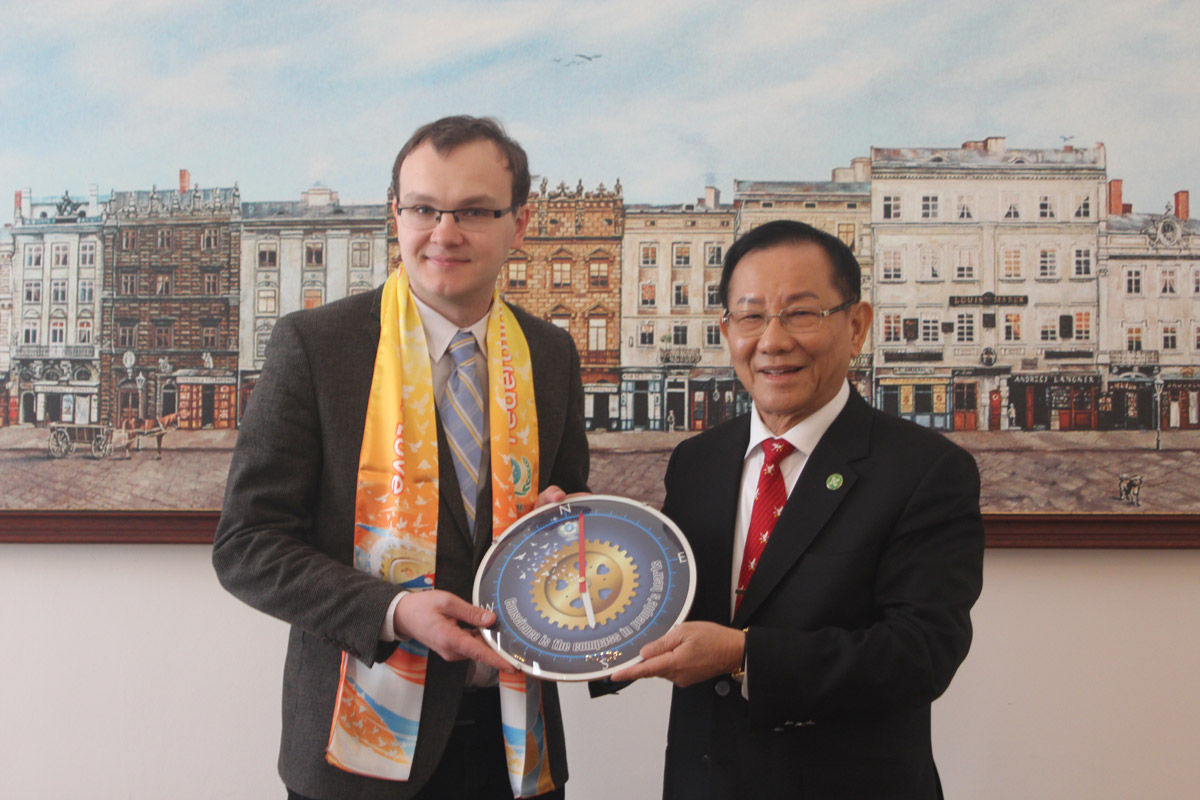 Ukraine is the 93rd country that FOWPAL visited. Dr. Hong mentioned that FOWPAL has continuously promoted love and peace and has forged international friendships through cultural exchanges. Additionally, on Feb. 5, 2019, FOWPAL proclaimed the Declaration of International Day of Conscience to remind people to listen to their conscience and encourage them to celebrate the day by taking time for self-reflection with objectives of achieving inner peace, holding love and conscience education programs, and fostering universal ceasefire to facilitate peace talks so that everyone's conscience will be awakened and the world will become peaceful.
Deputy Mayor Moskalenko expressed his admiration for Dr. Hong's efforts in spreading peace around the world. He believed in peace and was touched by Dr. Hong's concrete action of promoting love and peace. Mr. Moskalenko supported the ideas expressed in the Declaration of International Day of Conscience and endorsed it on the spot. The City had prepared souvenirs for the delegation, and Dr. Hong also presented gifts to the city. The deputy mayor and the FOWPAL delegates took pictures together to commemorate this meeting.
Lviv, also known as the Lion City, is home to big factories as well as one of the oldest opera and ballet theaters of Ukraine. Furthermore, the city has several attractive buildings, which have been selected as World Heritage Sites. During war, Lviv was occupied by invading armies, but as if blessed by God, the city, unlike many other Ukrainian cities, was largely unscathed. Even though the city experienced two major fires in 1527 and 1556, it managed to preserve most of its Renaissance and Baroque style buildings.
During the visit, young delegates of FOWPAL presented energetic singing and dancing at the plaza of Lviv City Hall, bringing youthful vitality to the old building. The youth also took pictures with the spectators, concluding their meaningful trip by making wonderful memories.