Love and Conscience Keep the Flame of Peace Burning Bright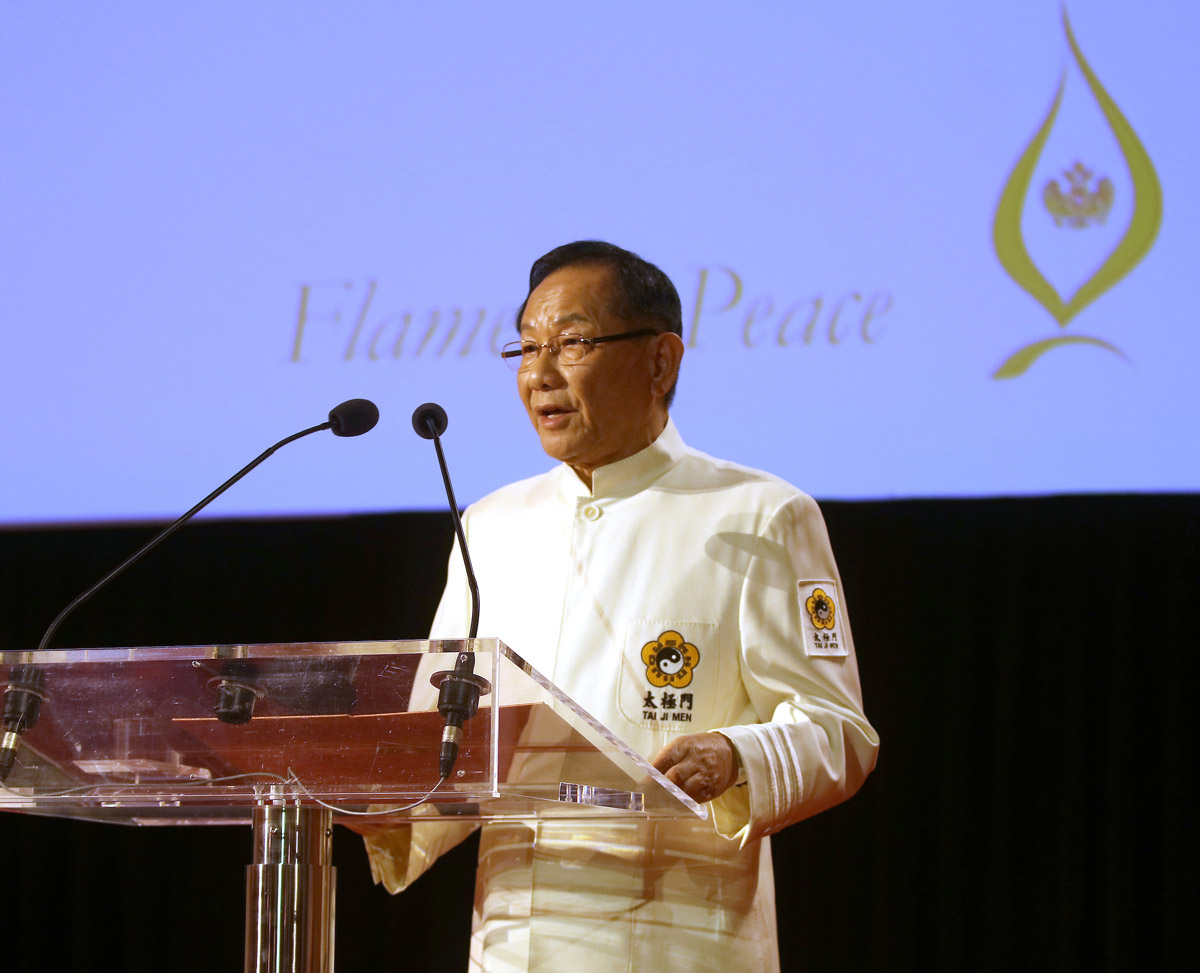 Over 1,000 peace promoters and peace lovers from 55 nations, including members of the international aristocracy and diplomatic corps, were gathered at the annual reception of the Flame of Peace to celebrate peace, friendship, and freedom on October 12, 2019 in the beautiful Hofburg. Situated in Vienna, the city of music, culture, and international dialogue, the Hofburg is the former principal imperial palace of the Habsburg dynasty rulers and the current official residence and workplace of the Austrian president.
The Federation of World Peace and Love (FOWPAL) and the Flame of Peace, sharing the same vision of peace, have worked closely together over the years to promote love and peace. This time Dr. Hong, Tao-Tze, President of FOWPAL, led over 50 FOWPAL members from around the world to attend the event. Dr. Hong delivered a speech at the beginning of the event, stressing, "The designation of April 5 the International Day of Conscience by the United Nations is an important milestone as this will inspire humanity's collective awakening of conscience through global solidarity and the influences of the United Nations."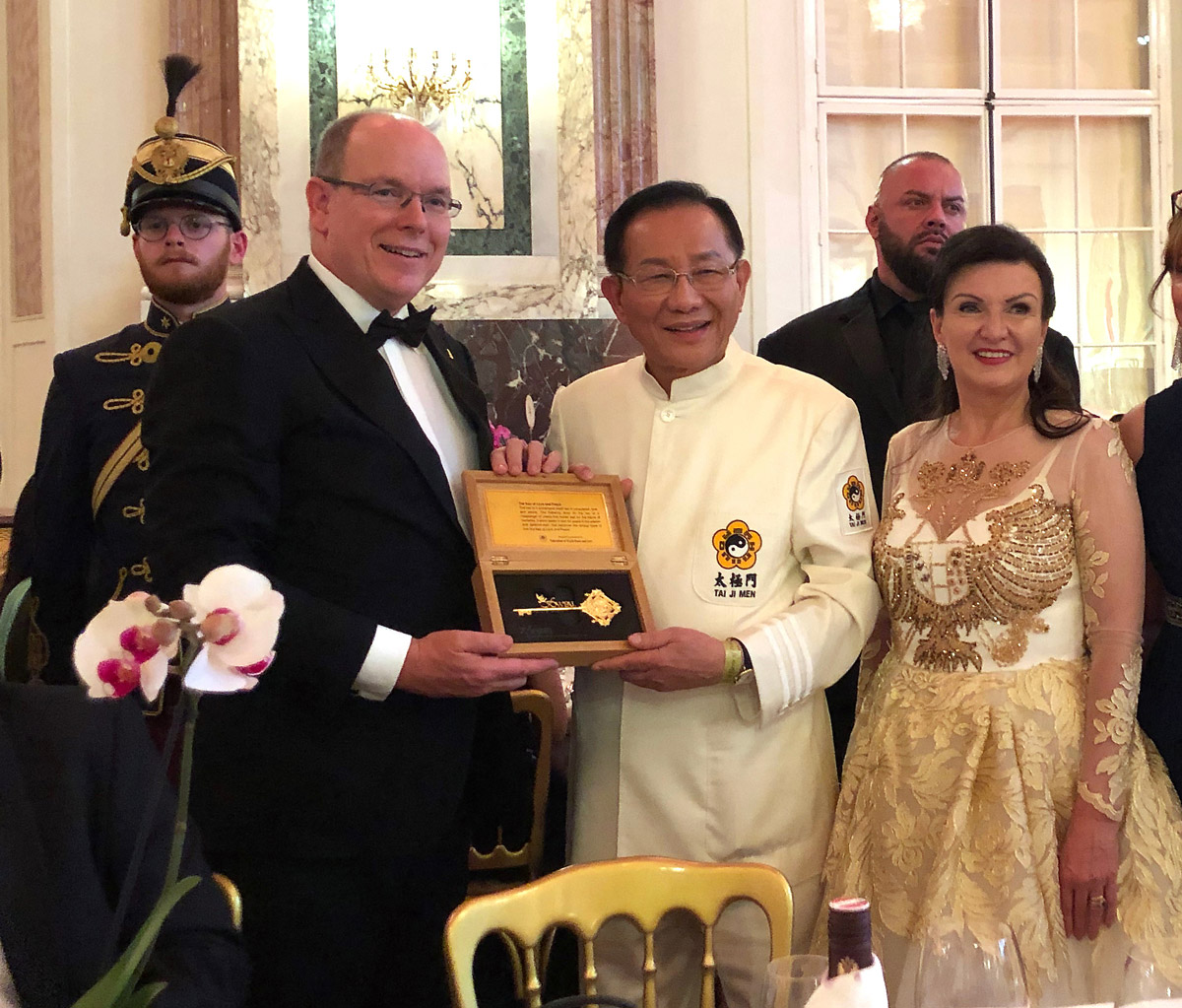 The opening performance by FOWPAL members transported the attendees to a land of love, peace, harmony, and happiness. Some FOWPAL members dressed like "white cranes" and some held pine branches in their hands. The cranes and pine branches symbolize longevity and sustainability. Through their soothing music, graceful "crane dance," and martial arts presentation, they wished all peace lovers to enjoy lasting good fortune and encouraged all people to spread love and peace across the globe. FOWPAL members also sang a song called "The Angel in Your Heart," motivating people to be angels of love and spread positivity to the world. 
H.I.R.H. Herta Margarete Habsburg-Lothringen, President of the Flame of Peace, welcomed participants from around the world and shared, "Celebrations such as these are there to nurture and to promote friendships, which are an essential contribution to promoting freedom and peace." Her Imperial Royal Highness emphasized, "Our mission is to join forces, to promote respect and attention for a common future in peace, friendship and freedom."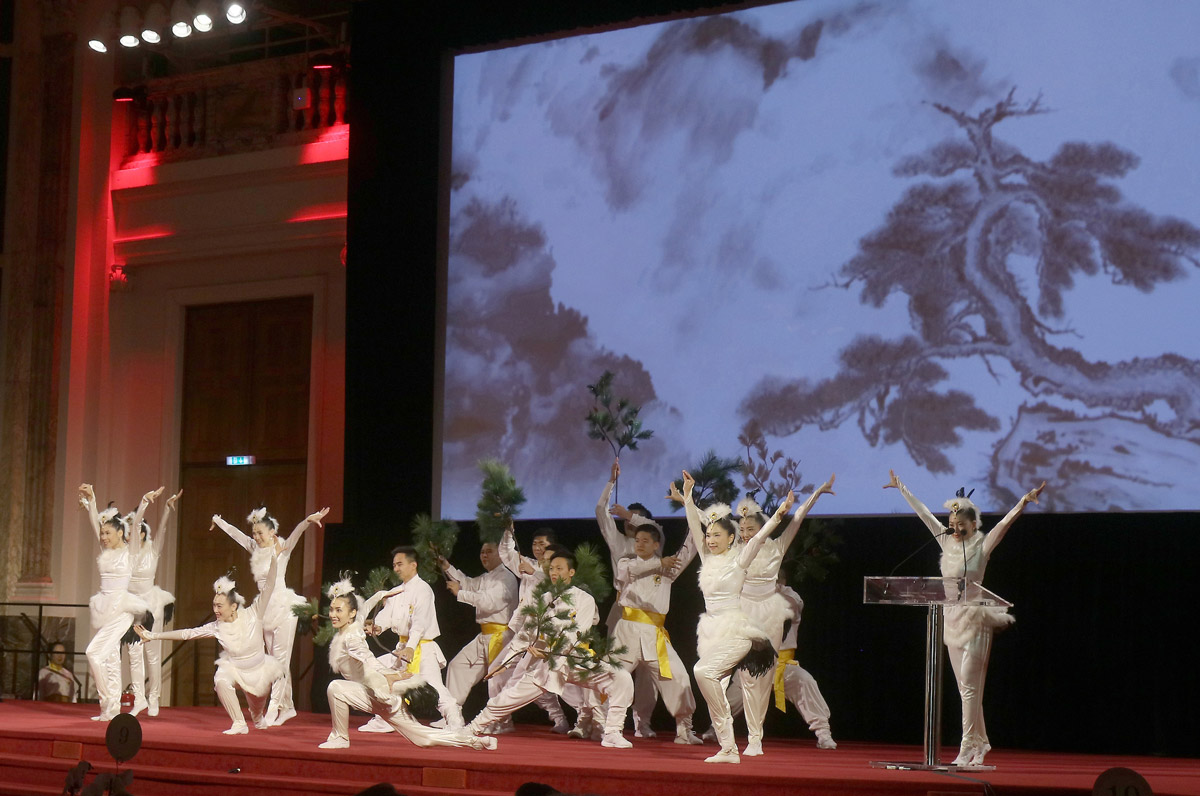 During the event, H.I.R.H. Herta Margarete Habsburg-Lothringen, together with H.I.R.H. Sandor Habsburg-Lothringen, Vice President of the Flame of Peace, presented the Flame of Peace Award to H.S.H. Prince Albert II of Monaco for his contribution to peace and the environment. Since 2006, the Prince Albert II Foundation has provided financial support worth 55 million euros for over 470 climate protection projects.
In his acceptance speech, Prince Albert II encouraged people to work for the common good and refrain from merely pursuing short-term interests and instant gratification. He stressed, "We must come to the realization that we are all united and we are all neighbors on this amazing planet. We must therefore learn to live, learn to act, and learn to work together in tolerance and harmony."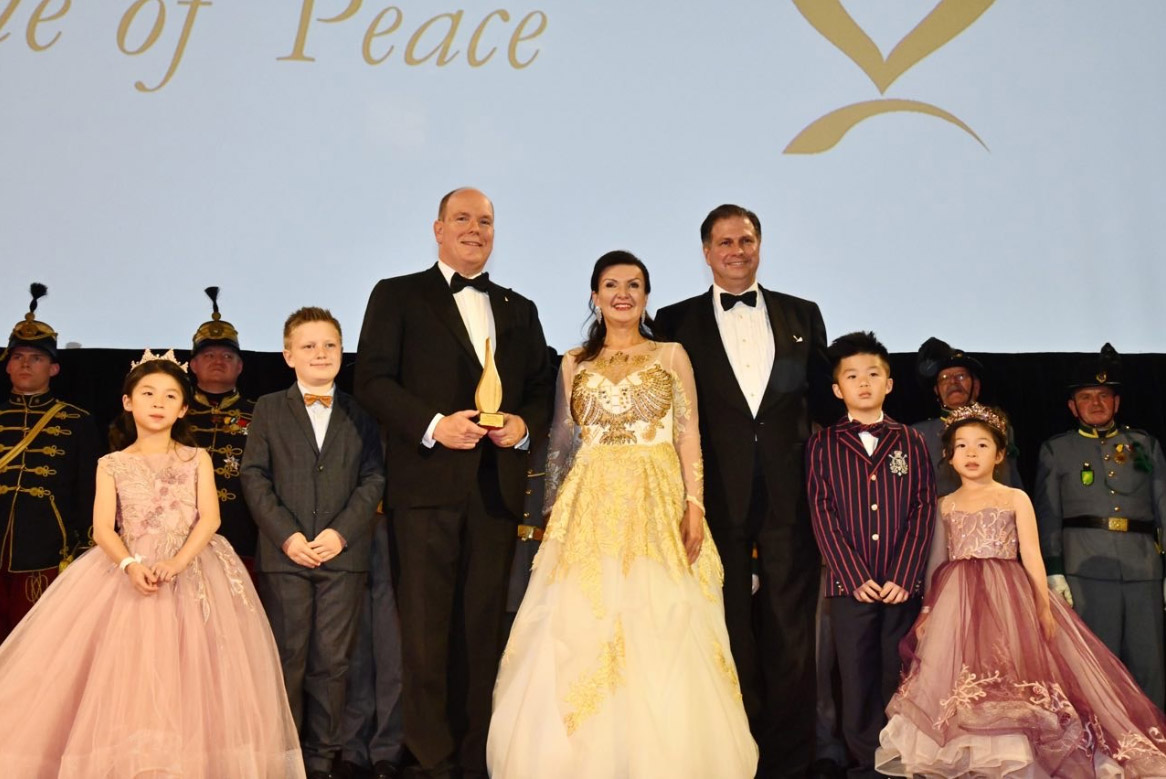 The event was also attended by other influential leaders, including His Lordship Bishop Camillo Ballin, Apostolic Vicar of Northern Arabia; H.E. Mohammed Saleh Ali Rashid Al Gheilani, Head of the Permanent Observer Mission of the Gulf Cooperation Council to the UN (Vienna);  H.E. Dr. Yusuf Abdulkarim Bucheeri, Permanent Representative of Bahrain to the UN (Vienna); Mr. Ernst Woller, First President of the Parliament of the State of Vienna; Dr. Fasslabend, former Defense Minister of Austria and President of Austrian Institute for European and Security Policy; H.H. Prince Bernard Ndouga of Cameroon; H.R.H. Queen Diambi Kabatusuila of Kasai Kingdom of the Democratic Republic of Congo; Ion Lazarenco, a candidate for the Nobel Peace Prize 2019; and Rev. Sister Jacqueline Bernadette.  
FOWPAL shared with the attendees that the United Nations recently adopted a resolution titled "Promoting the Culture of Peace with Love and Conscience," which designated April 5 as the International Day of Conscience. To highlight the importance of conscience in the attainment of peace and to awaken people's conscience, FOWPAL presented a song titled "Calling of Conscience."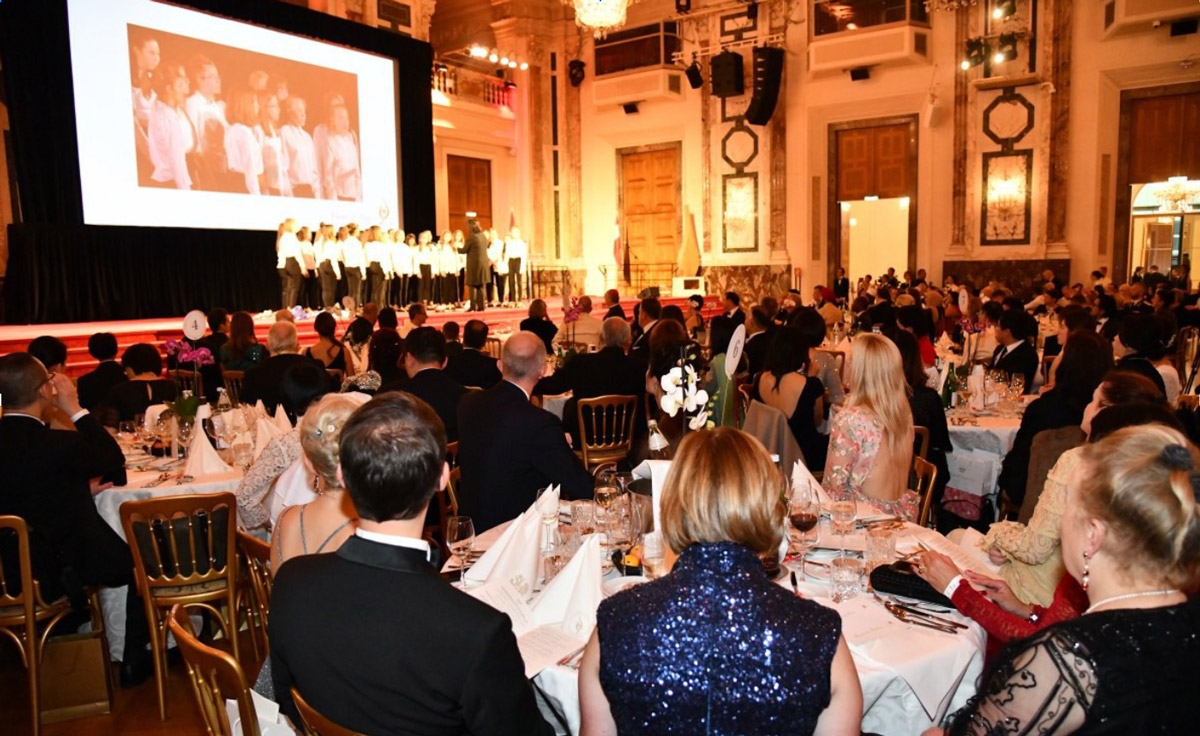 During the event, beautiful cultural presentations from various organizations and individuals were showcased, including ballet performances by Russian children, performances by Elmayer Dance School and Hungarian Children Budapest School, as well as singing and musical performances by various musicians. 
The event concluded with FOWPAL's uplifting performances titled "Song of Hope" and "Follow Your Dreams," through which FOWPAL encourages all people to follow their hearts, realize their dreams, and move toward a bright future!  
FOWPAL sincerely hopes that through tonight's exchange all people will facilitate a culture of peace with love and conscience in their capacities to enhance global sustainability and the well-being of future generations.