Peace Promoters Gather in Flame of Peace's Annual Reception in Vienna
FOWPAL's Cultural Feast Touches Attendees' Hearts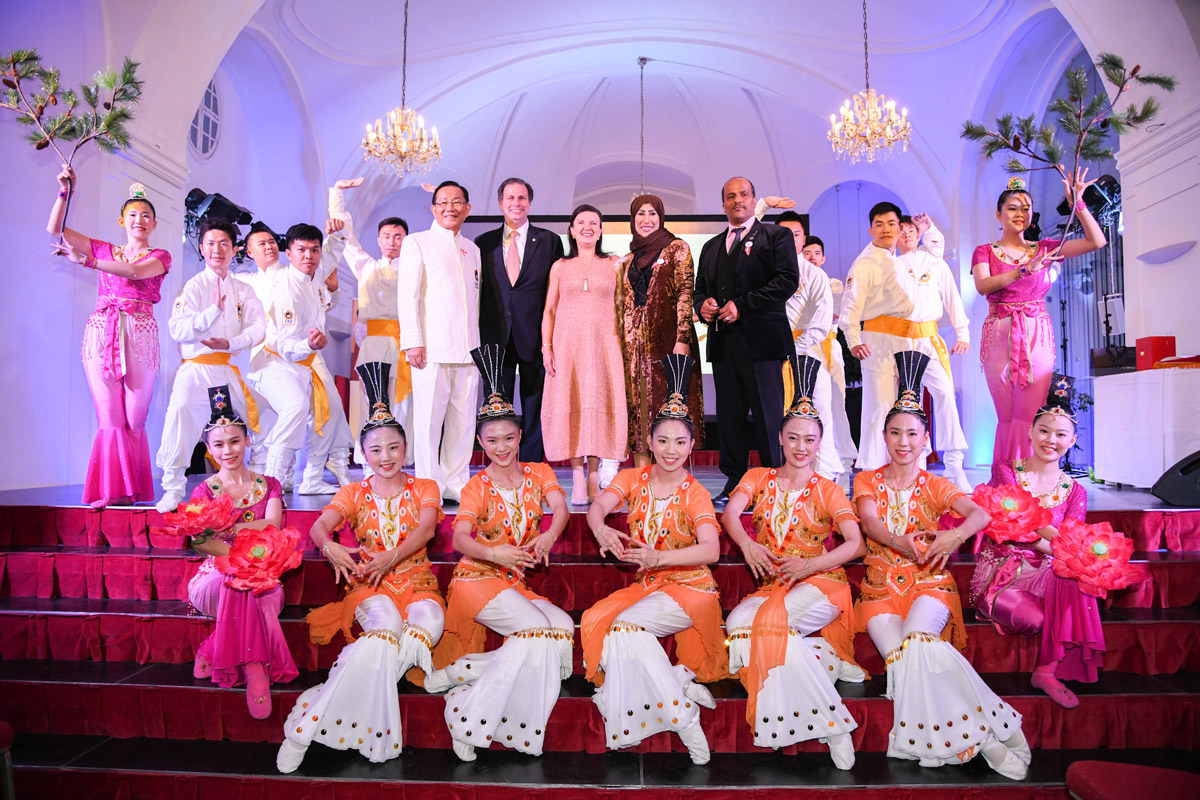 The 11th Annual Reception of the Flame of Peace was hosted in Vienna, the world capital of music and an international city of peace, on October 12, 2018. Over 800 people from nearly 30 nations attended the event, and NGOs from all over the world showcased fabulous arts and cultures. Volunteers of the Federation of World Peace and Love (FOWPAL), led by Dr. Hong, Tao-Tze, President of FOWPAL, brought the attendees closer together as they led them to embark on a journey into the land of peace and happiness through an Eastern cultural feast of martial arts, dance, music, and drama.   
H.I.R.H. Herta Margarete Habsburg-Lothringen, President of the Flame of Peace, extended her warm welcome and sincere gratitude to all guests who had traveled long distances to attend the annual gathering. She also presented awards to individuals and organizations that had contributed to world peace. 
The Flame of Peace, a non-profit, non-partisan, and religiously unaligned organization, is dedicated to the promotion of peace. Through a variety of activities, it forges friendships among people to enhance world peace and freedom. This year's reception was attended by many honorable guests, including Dr. Werner Fasslabend, former Minister of Defense of Austria; H.E. Mr. Shaikh Hussam bin Essa Al Khalifa, President of the Court of His Royal Highness the Prime Minister of Bahrain; Dr. Istvan Hiller, a Deputy Speaker of the National Assembly of Hungary; Dr. Olesandre Dumbrovskyi, Member of Parliament of Ukraine; ambassadors of 26 nations to Austria; and members of art and cultural organizations from around the globe. They gathered in Schönbrunn Palace of Vienna, to express their wishes for peace through cultural exchanges of music, dance, and arts.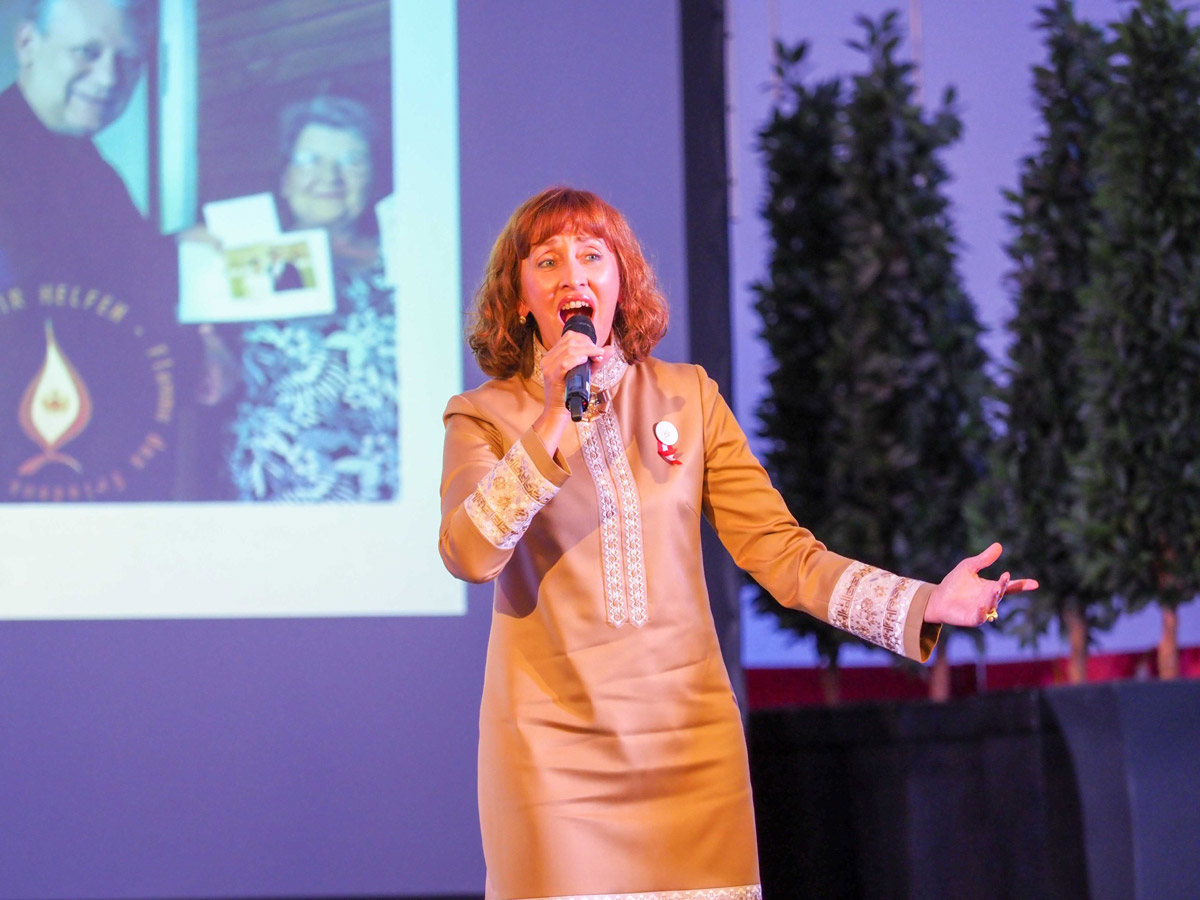 Invited to address the participants, Dr. Hong, Tao-Tze emphasized, "Humanity is facing many challenges today. No matter where we are from, where we are located, we all breathe the same air and look at the same sky. The link of our common destiny forces us to shoulder the collective future of mankind." Dr. Hong also pointed out that the warmth and kindness from within stem from a natural endowment--conscience. He continued to say, "Conscience makes us willing to share love with others just as heaven gives mercy to the world. Conscience has filled up our hearts with warmth, perseverance, kindness and clarity, guiding our path with light. Wisdom is inspired by conscience, and wisdom will enhance our collective well-being and sustainable development. Conscience is the origin of love and the source of all kindness, leading us to embrace mercy, courage and true wisdom along the path to the long-expected peace."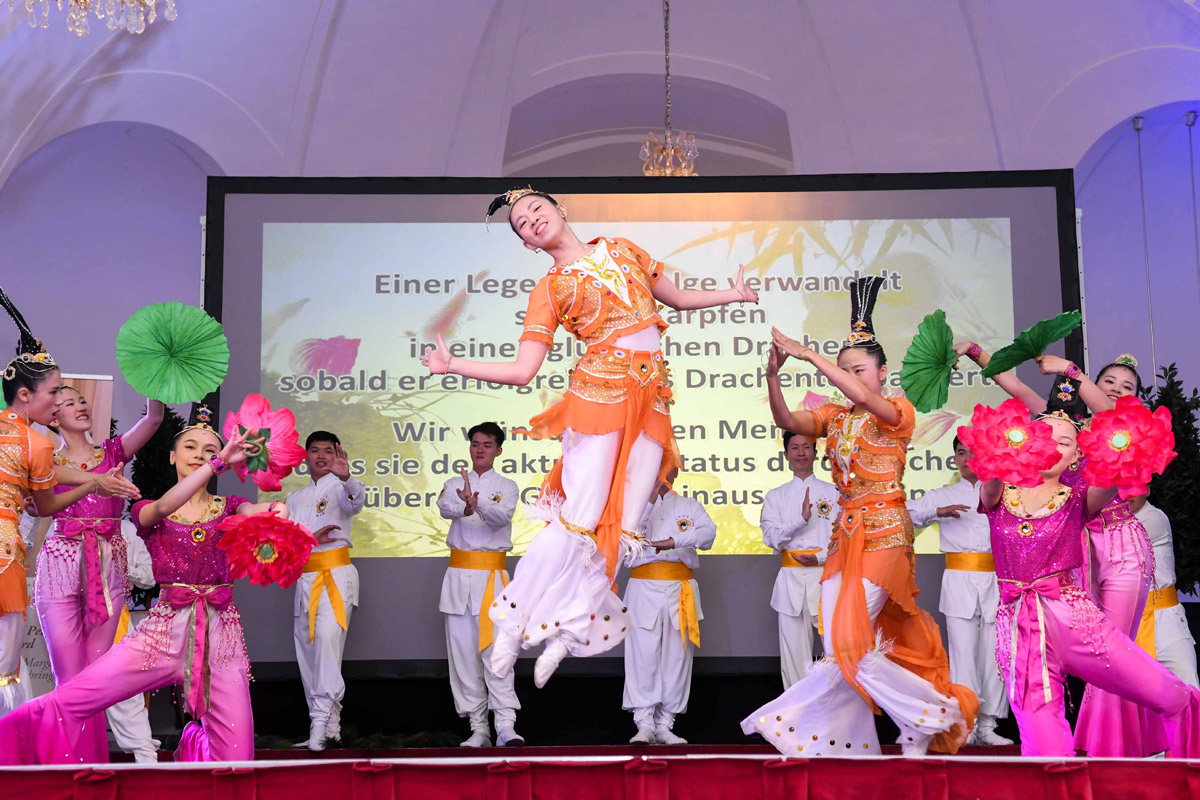 A beautiful singer led the attendees to sing the national anthem of Austria and the anthem of the Flame of Peace. The event also featured children's singing and dancing performances, conveying their aspirations for peace. FOWPAL volunteers presented traditional Eastern cultural performances infused with modern creativity, fit for royalty. The attendees traveled through time and space as they listened to FOWPAL's presentation of an ancient tune full of jewels of wisdom. A group of FOWPAL volunteers portrayed ancient martial artists practicing Chinese boxing in nature, radiating powerful positive energy. FOWPAL's young ladies gracefully presented a dance drama, depicting carp overcoming obstacles as they swim upstream. Through the elegant dance, they wished all people to reach the pinnacles of success while expressing the messages of love and peace and making an ancient land of peace and harmony come alive. Additionally, FOWPAL's modern-day knights-errant inspired people to work together through their powerful and smooth martial arts performances of Chinese boxing, double staffs, and ribbon fans. FOWPAL also presented a robot dance, enhanced with LED lights, and a ribbon dance, which symbolized that people would utilize the Internet and technologies to create a world of love and peace with conscience. FOWPAL's powerful performances won warm applause and cheers from the attendees, who were amazed by FOWPAL's unique way of conveying love and peace.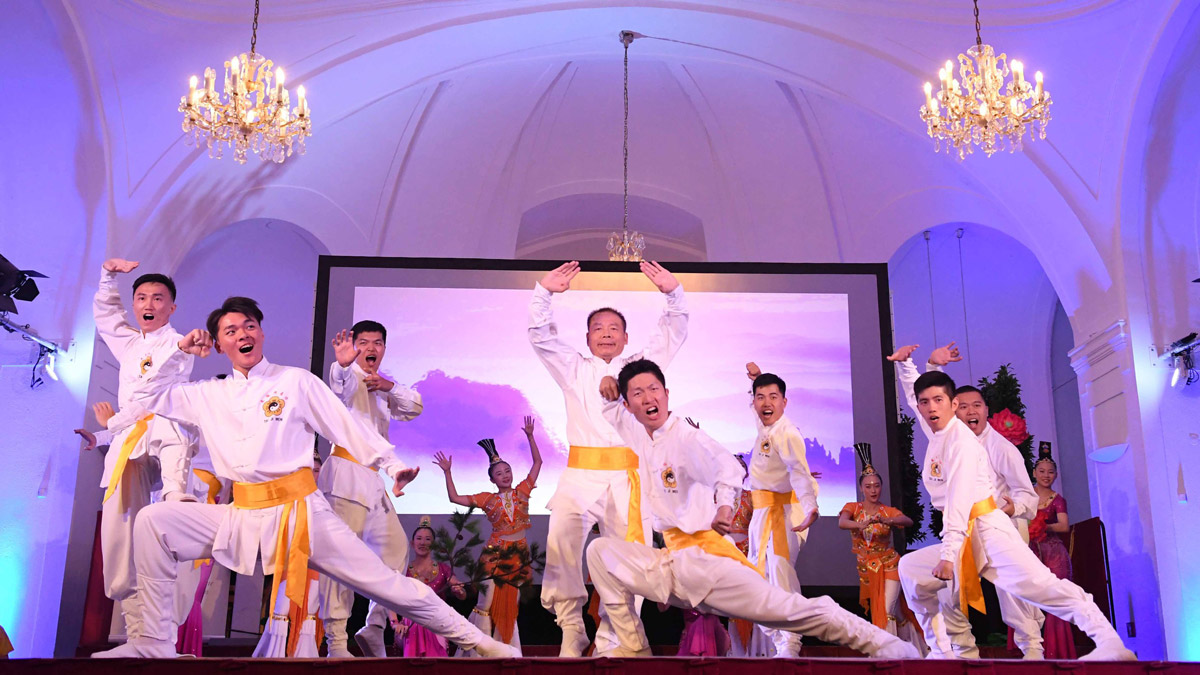 Sherri Tyler, an Austrian singer, cheerfully said that the messages FOWPAL brought were extremely beautiful. She thinks what FOWPAl is doing is great and hopes that it will continue promoting love and peace far and wide so that the messages will reach not only the United States but also every corner of Austria. H.H. Prince Bernard Ndouga from Cameroon also attended the reception. A fan of Eastern martial arts, His Highness said that martial arts are not merely about movements but entail strength and philosophies. He said he had seen many films featuring martial arts, through which he learned that martial arts are not about fighting but are about life lessons--how to live and how to coexist peacefully with others. He hopes that people will work together to overcome challenges so that peace will become a reality.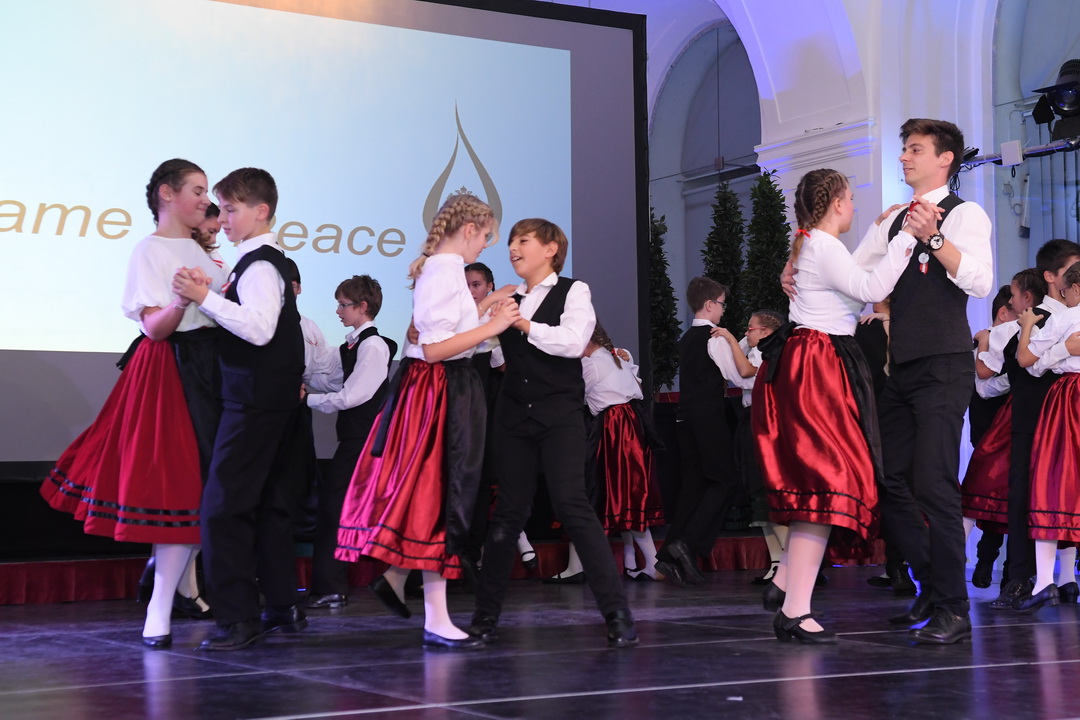 Through its world tours of peace, FOWPAL has connected with many peace-loving individuals and organizations. Last year Dr. Hong, Tao-Tze met Their Imperial and Royal Highnesses Sandor and Herta Margarete Habsburg-Lothringen, the leaders of the Flame of Peace, and the two organizations have worked closely together as they share the same goal of world peace. In September 2017, Their Imperial and Royal Highnesses Sandor and Herta Margarete Habsburg-Lothringen rang the Bell of World Peace and Love in New York. Impressed by FOWPAL's messages of peace, Their Imperial and Royal Highnesses invited Dr. Hong to attend the Flame of Peace's 2017 annual reception and awarded Dr. Hong "Medal of Merit in Gold." At the 2018 World Leader Summit of Love and Peace on October 10, Dr. Hong was presented with the Flame of Peace Award for his tireless efforts in promoting love and peace through fabulous cultural exchanges worldwide!