Promoting Freedom of Religion or Belief with Conscience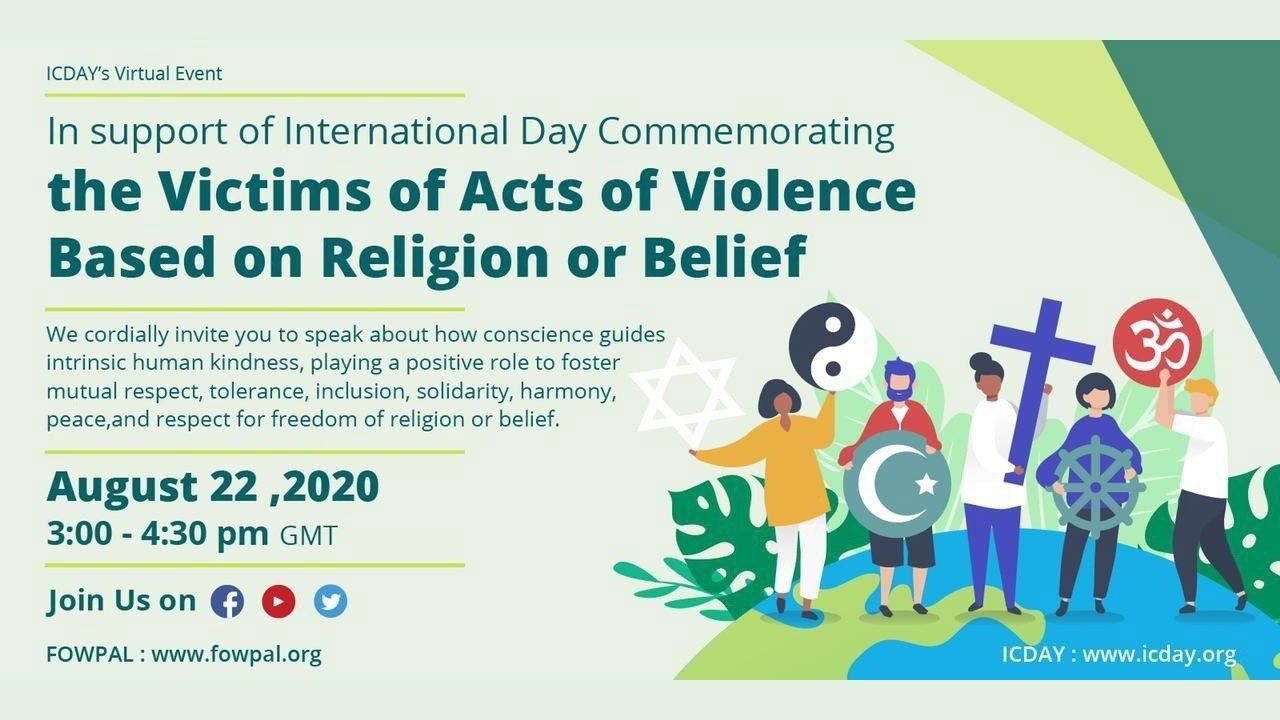 "As we commemorate the victims, we must do more to address the root causes of intolerance and discrimination by promoting inclusion and respect for diversity. We must also ensure that the perpetrators of these crimes are held accountable," said UN Secretary-General António Guterres in support of International Day Commemorating the Victims of Acts of Violence Based on Religion or Belief, August 22. 
Because respect for freedom of religion or belief is extremely important and because many people around the world are still being persecuted for their religion or belief, the Federation of World Peace and Love (FOWPAL) hosted a virtual forum to honor the day on August 22, 2020. FOWPAL's president, six distinguished panelists, and other champions of religious liberty shared their thoughts about this United Nations day. The online program received over 4,000 views.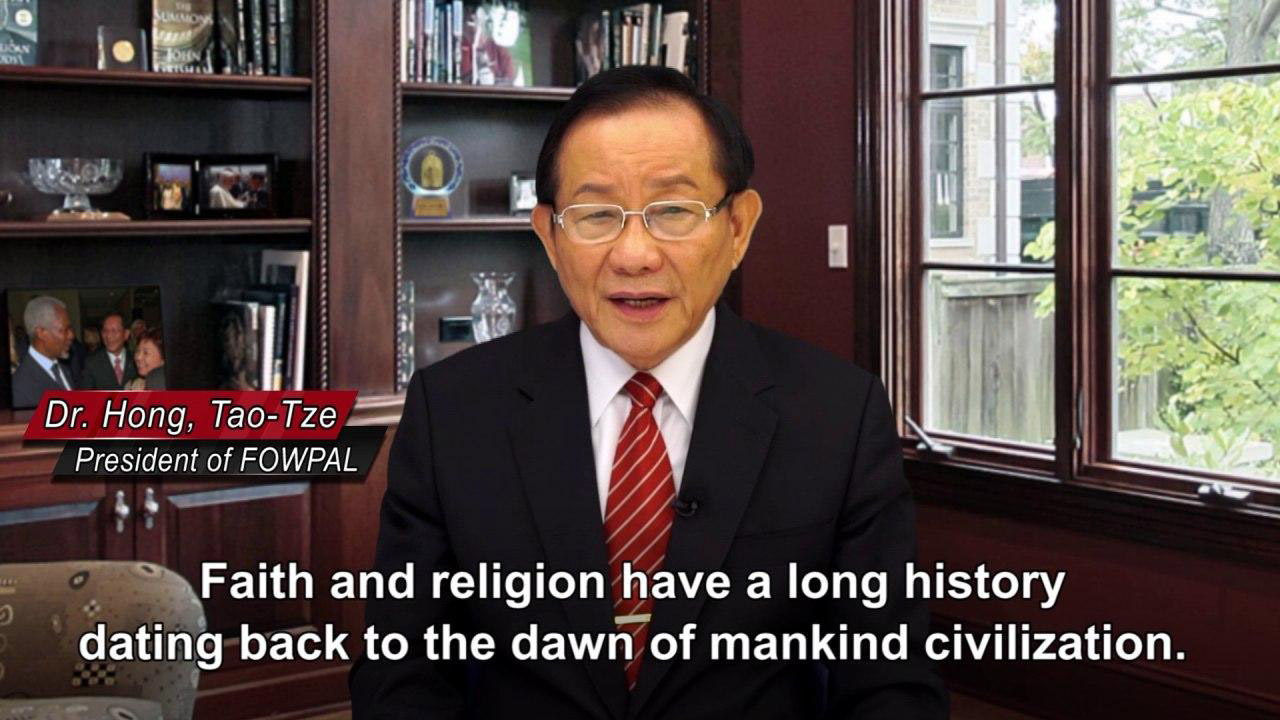 Dr. Hong, Tao-Tze, president of FOWPAL, stated that "Today is the day when we reconnect with each other with warm kindness, with love and respect to heal the wounds caused by religious  discrimination or ethnic cleansing. Today is the day to link every conscience in world citizens with actions and caring to stop any form of religious persecution and to create peace in our hearts and minds."
"The day reminds us of the past mistakes we made and the pains and sufferings of the victims. We need more awakening of consciences to have justice prevail," said Dr. Hong, adding that "Network technology has facilitated the spread of hatred and violence. However, the same can be utilized to promote consciences, dialogues and international cooperation so that reason and acceptance will grow. Sunlight will dispel darkness eventually. 
Dr. Massimo Introvigne, founder and the managing director of the Center for Studies on New Religions (CESNUR) in Italy, said, "I believe in this special day, we should call our fellow citizens of the world and those who care about human rights to stop intolerance because intolerance is the seed of discrimination, and to stop discrimination becaue discrimination is the seed of persecution. And only if we stop intolerance and discriminatoin, we will be able to stop persecution as well."
"On this day of commemoration, civil society, international organizations, and all nations must unite to denounce violations of freedom of religion and belief around the world, " said Thierry Valle, director of the Coordination des Associations & Particuliers pour la Liberté de Conscience (The Coordination of the Associations and the People for Freedom of Conscience) in France, adding that "This day is also an opportunity to send a message of peace and tolerance to all states which persecute individuals for their belief or religion."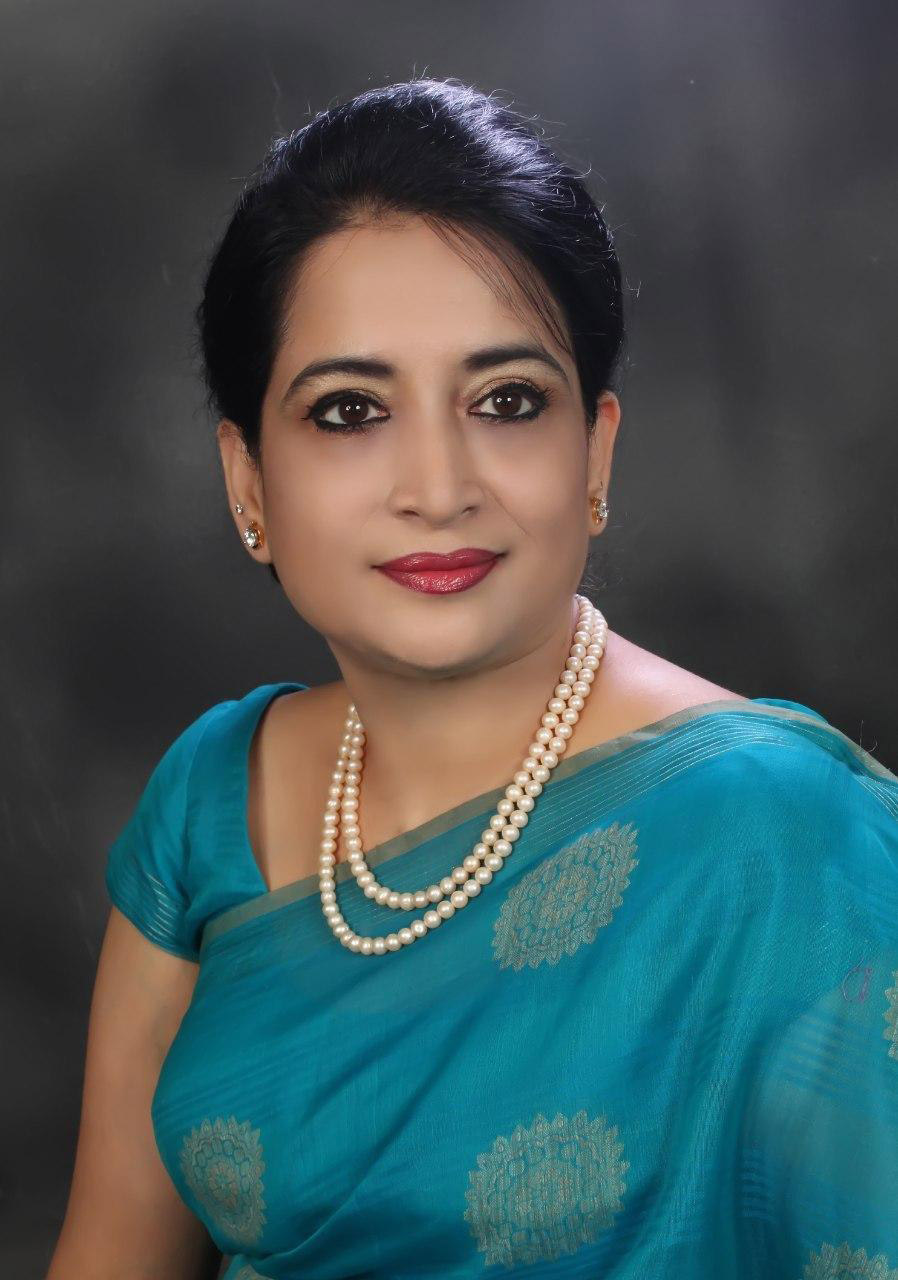 Honorable Ms. Selima Ahmad, Member of Parliament of Bangladesh, said that we don't need to wait for a vaccine to end violence based on religion or belief. "The vaccine is with us. That vaccine is love. That vaccine is space. That vaccine is harmony." She said each religion is like a type of flower, stressing that "We should respect your religion, and you should respect my religion. And let's make a garden of flowers of each type."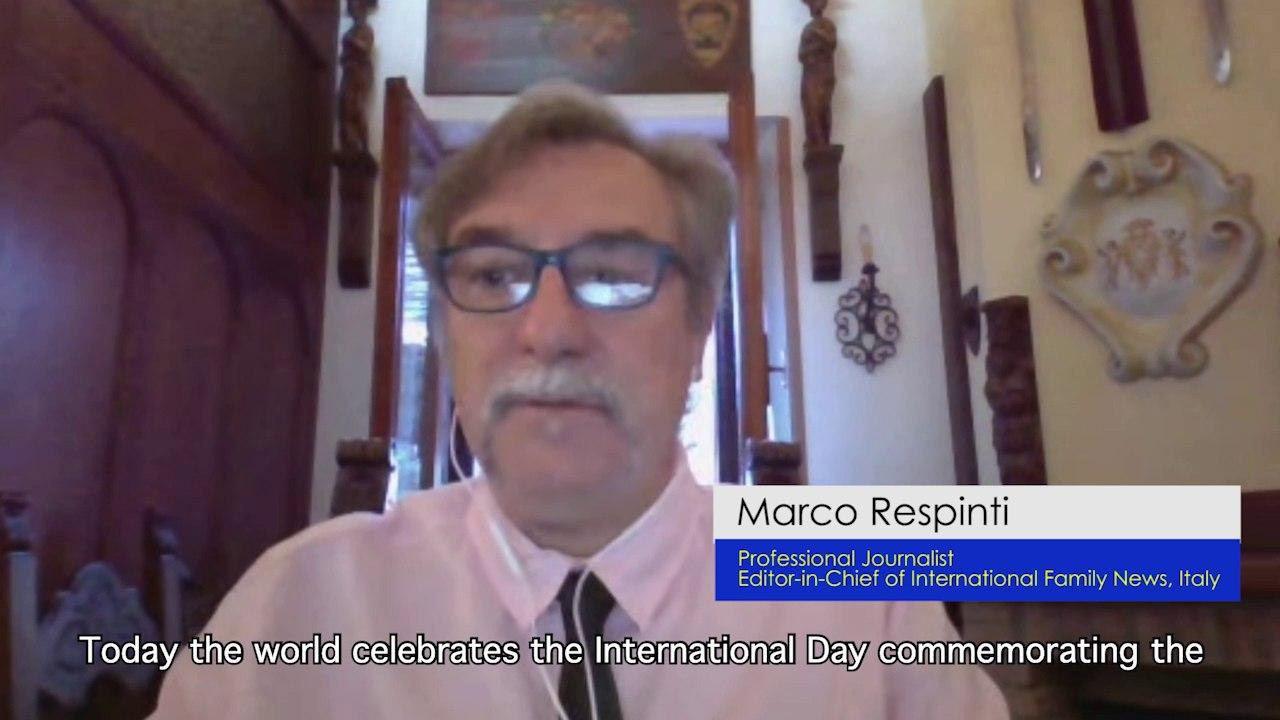 Marco Respinti, editor-in-chief of International Family News in Italy, said that "We need to strengthen our effort to fight persecution in all ways because religious liberty in my opinion means one simple important thing that every human being has the right to seek truth and to live by truth. No one could be denied this right, so we will need to strengthen for the future our effort, hoping to not to celebrate anymore days like this because violence based on religion or belief will be banned forever."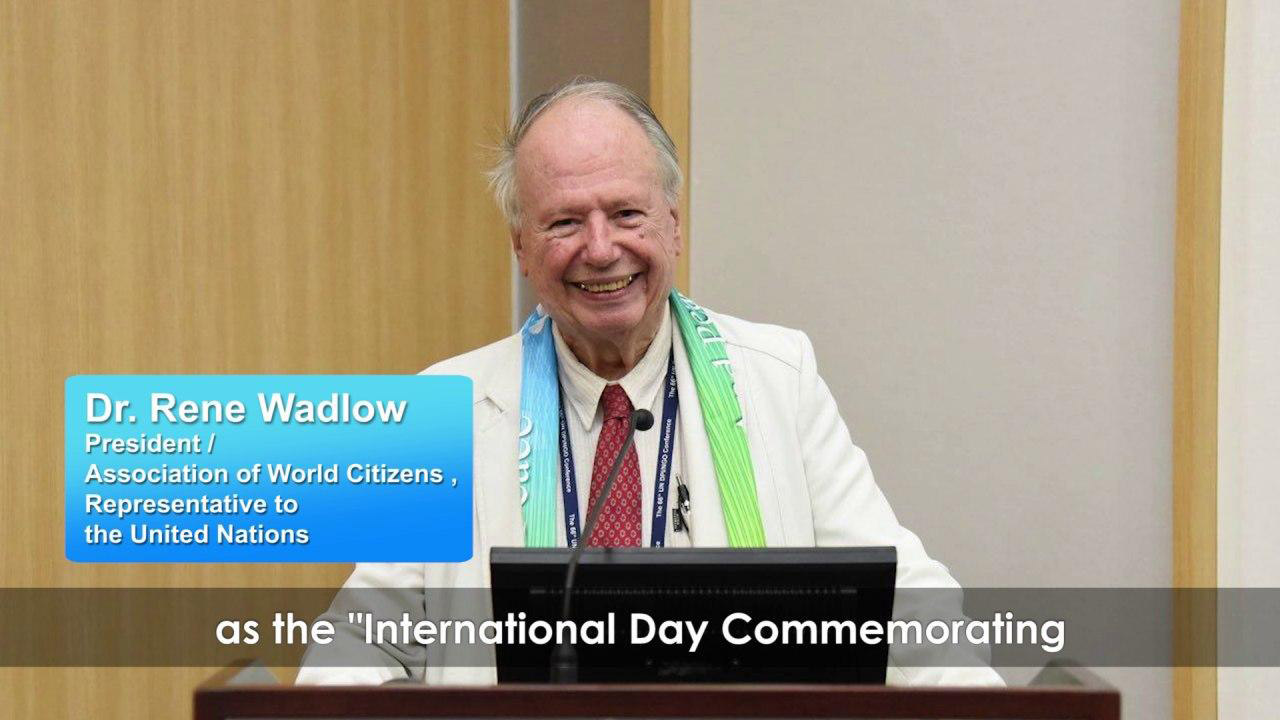 Dr. Rene Wadlow, president of Association of World Citizens in France, said that "The importance of inter-religious dilogue is stresssed as is the need for intensified efforts to protect the right to freedom of thought, conscience, religion or belief and to eliminate all forms of hatred, intolerance and discrimination based on religion or belief. There is a hope that tolerance and pluralism will strengthen democracy, facilitate the full enjoyment of all human rights and thereby constitute a sound foundation for civil society, social harmony and peace."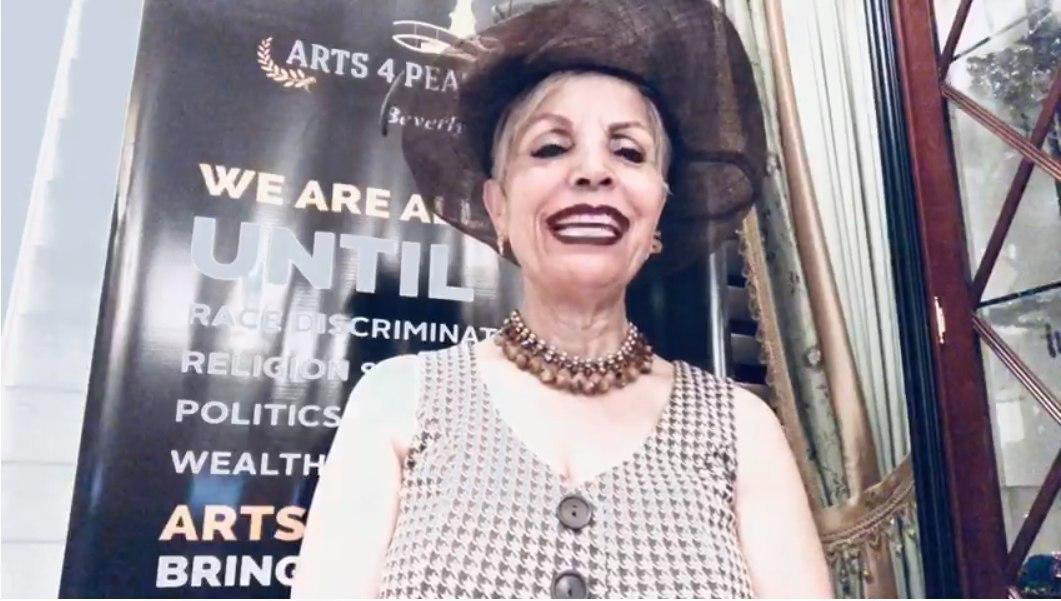 Dame Munni Irone, founder of Art 4 Peace Awards in the US, said "As we start living, we can make a positive change with conscience. Conscience is missing in the whole society, and that's why Dr. Hong is working hard to install this conscience behavior worldwide."
Other champions of religious liberty also shared their thoughts about this United Nations day, including Amina L. Weewo, a representative of Flame of Peace in Bahrain; Srecko Mavrek, a Croatian educational expert based in New York and representative of Kappa Delta Pi International Honor Society in Education at the UN Department of Global Communications; Ann Chen, a lawyer in California; Smith Nwokocha, founder and project initiator of Voice of The Vulnerables, Nigeria; Alan Hung, youth representative of Tai Ji Men Qigong Academy in USA; Titta Kote, founder of The Happy Ambassador Concept from Finland; Henda D Claro, Angolan American writer and psychologist, USA; Maria Manrique Pérez, designer of Creations Maria and a former writer for Granada Costa Nacional Newspaper, Spain; Dr. Bernard Fialkoff, founder of Foundation for a Drug-Free World, USA; Zearl L. Mitchem Jr., CEO of Zearl Mitchem Family Radio Show in Ohio, USA; Vandana Chaudhary, co-founder of Rolling Nature and Initiative Earth, India; Pallabi Ghosh, advisor to Mission Mukti Foundation in India; and Joseph Wandoga, founder of Give Hope Africa, Uganda.
FOWPAL hopes that mutual understanding and respect will be enhanced through this kind of exchange, inspiring everyone to exercise the power of conscience and spread love, kindness, tolerance, and inclusion. May there be no more violence based on religion or belief. May all people enjoy spiritual freedom!