World Day for Cultural Diversity for Dialogue and Development Observed Online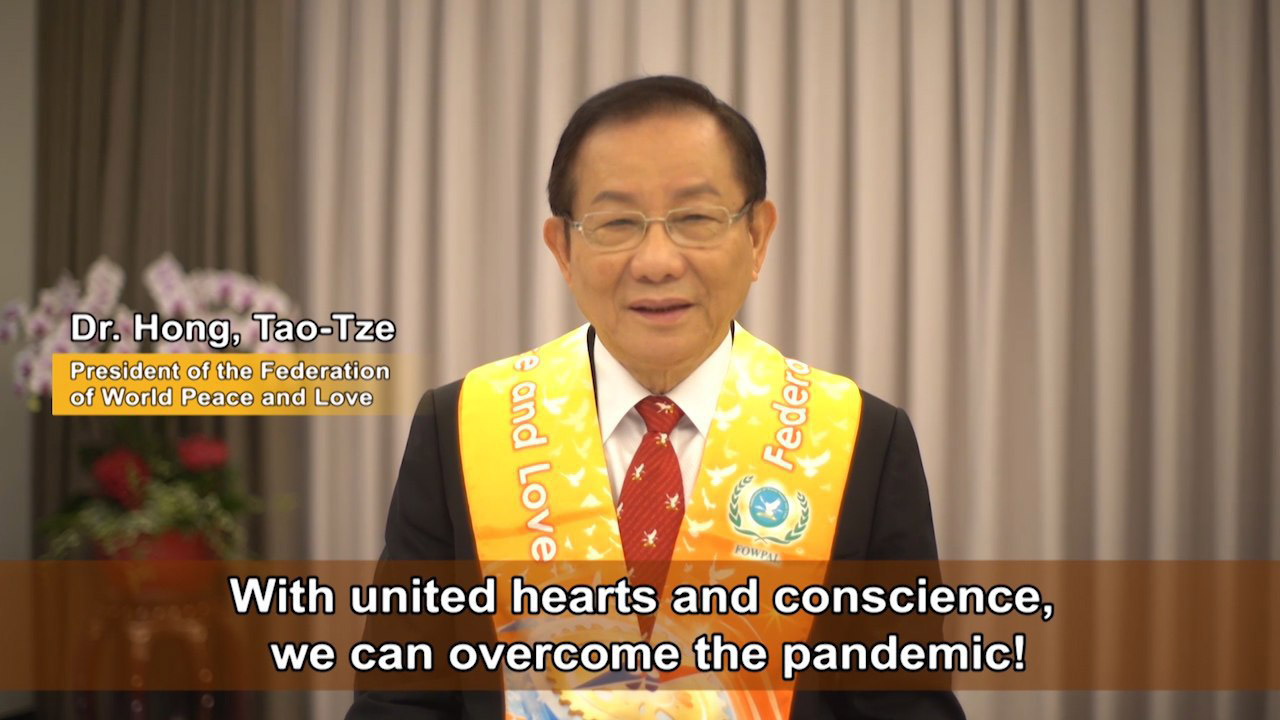 As May 21 marks UN "World Day for Cultural Diversity for Dialogue and Development," the Federation of World Peace and Love (FOWPAL) hosted a virtual observance on May 21, 2020 and received over 5,000 views during the live stream. Holding such an event is significant during the pandemic as conscience-guided cultural exchanges strengthen mutual understanding, promote unity, and facilitate the healing of the world. 
The event was kicked off by an Imperial Proclamation from Great Britain of the virtual celebration to be co-curated by H.H. Prince Rotislav Romanov of Russia and H.E. Special Envoy Philip Bonn in association with FOWPAL. Dr. Hong, Tao-Tze, President of FOWPAL, through a video, delivered welcome remarks, calling for conscience-driven actions: "Let's listen to the calling of our conscience and calm our hearts, which may become unsettled due to the changes in the external environment. Let's sincerely pray for global security and peace and pray for world citizens' safety and health. Let's apply our conscience and love to promote a culture of peace, enhance the values of cultural diversity, foster global prosperity, and build a new world of peace and happiness."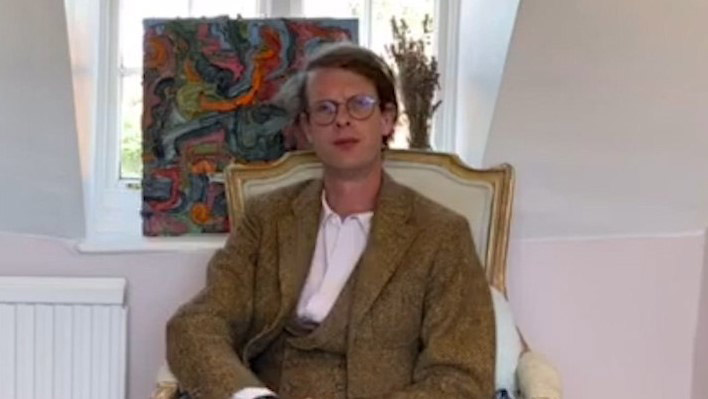 An uplifting music video was presented featuring a song titled "A Path to Peace," written by Harriet Tadikonda, a Flight Lieutenant in the British Air Force. She joined the event from the UK, sharing that the song aims to inspire people to build a better world for children. She also shared a music video of herself singing and playing the piano to support this meaningful day even though she had been hospitalized for COVID-19 and is still suffering its side effects. She has touched many people's hearts with her efforts and her encouraging words: "We will rise again, and we will rise more united and stronger." 
H.H. Prince Rostislav Romanov of Russia, a co-curator of the event, an artist, and the great great grandson of His Majesty Emperor (Tsar) Alexander III of Russia, extended his deep gratitude to frontline fighters against COVID-19 and shared some highlights of his family history and about his own journey as an artist. Prince Rominov's ancestors were patrons of Edvard Munch and they might be the couple on the bridge in the artist's world famous work, "The Scream."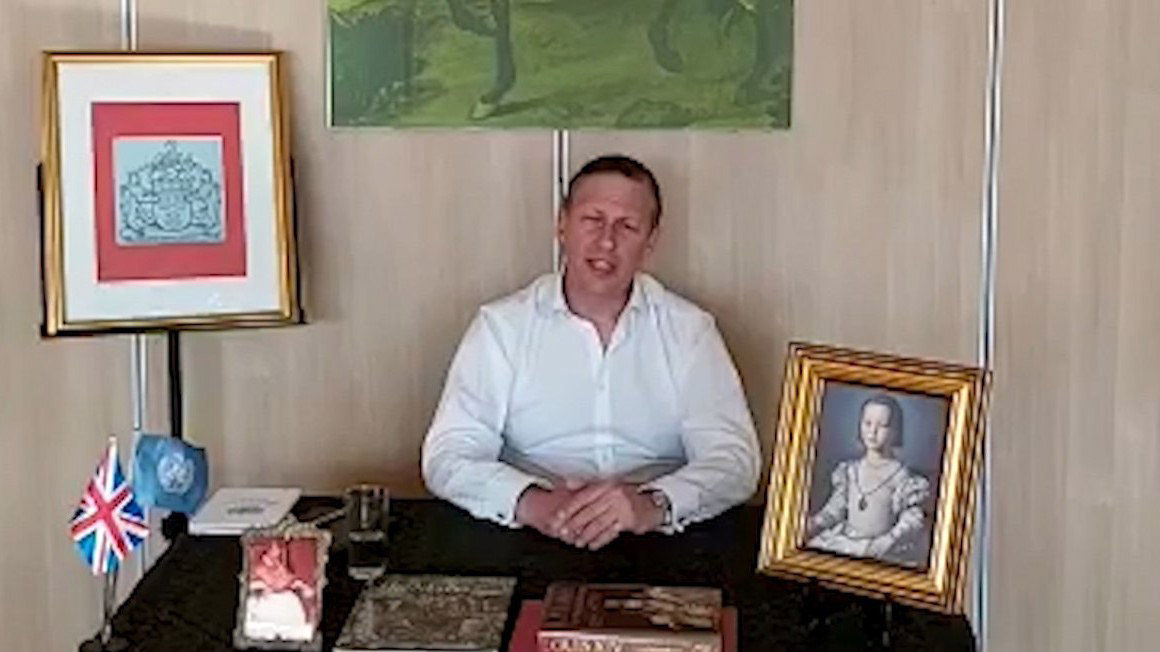 H.E. Cab. Philip Bonn, Special Envoy of IEMO (UN IGO), Director-General of WOHI (UN ECOSOC), Commissioner of ITPC (UN STG's), and Hon. Ambassador for Peace of FOWPAL, acted as another co-curator in Cambridge, the United Kingdom. He shared his family history and the fact that his ancestors were great patrons of arts before introducing other participants of the event.  
H.E. Anthony Carmona, fifth and former President of Trinidad and Tobago, and his wife Mrs. Reema Harrysingh-Carmona also joined the event from their country. He pointed out that "Three-quarters of major global conflicts have an underlying cultural and ethnic connection and we must therefore encourage understanding and tolerance between and amongst nations and societies of the world." Mrs. Reema Harrysingh-Carmona shared that "This pandemic may well be a catalyst for promoting a culture of sustainable peace, recognising the oneness of our humanity."
H.R.H. Princess Owana Kaʻōhelelani, a musician considered the only female steel guitar player in Hawaii, shared a video message, emphasizing that "We must bring ourselves into a true and honest, regenerative relationship with our Mother Earth, to each other, and to ourselves."
Mr. Rene Wadlow, President of the Association of World Citizens (with UN NGO ECOSOC status), from France shared a message that  "We are dedicated to the proposition that the unity of humanity can be achieved through free and complete access to the knowledge of all cultures. We celebrate our similarities rather than our differences."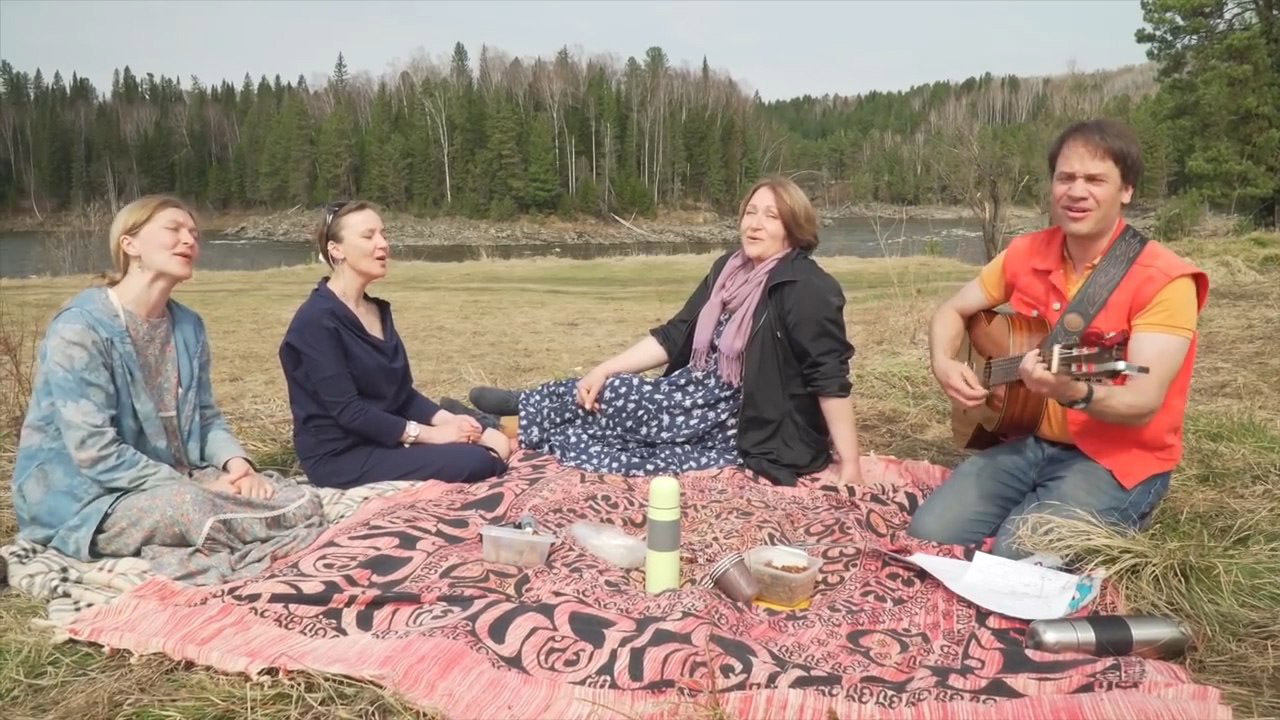 In addition to exchanges of ideas on cultural diversity, various cultural performances were showcased. Dr. Liana Valente, NFMC Representative to the UN Department of Global Communications, joined the event from the United States and shared a beautiful music video titled "Crossing" to bring peace and solace in the face of the current crisis. Nina Gonchrova, President of the Siberian center for Eurasian projects, joined the event from Russia and shared a music video featuring Mr. Anatoly Kazak's beautiful balalayka (an Russian stringed musical instrument) performance in Siberia, Russia. Nina also shared another music video, featuring an inspiring song called "Sun Is Rising" presented by Mr. Christoph Kapfhammer, a song composer, and his friends. Mr. Srecko Mavrek, an internationally recognized educational expert and a member of Klapa Astoria in New York, also joined the celebration and shared the beauty of Croatian klapa singing. UNESCO inscribed klapa singing on the Representative List of Intangible Cultural Heritage of Humanity in 2012. Mr. Martin Olavarrieta, President of Fundacion Cultural Baur, shared a video with students from Colegio Carol Baur in Mexico demonstrating traditional Mexican dances.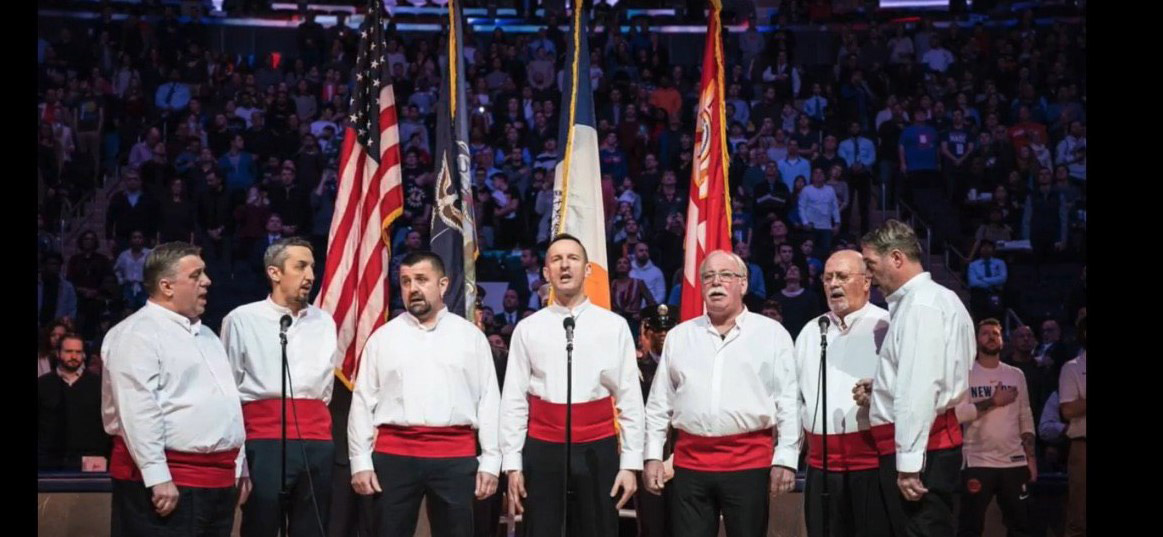 Dr. Randall Birnberg, a psychologist, and Mr. Bernd Wenske, a writer, speaker, and business coach in Germany, gave an informative presentation, examining how being in a "lockdown" could be a good chance to discover the negative stereotypes about different cultures that one learned in childhood and turn them into positive practices. They encourage people to appreciate the strengths of other cultures with open minds.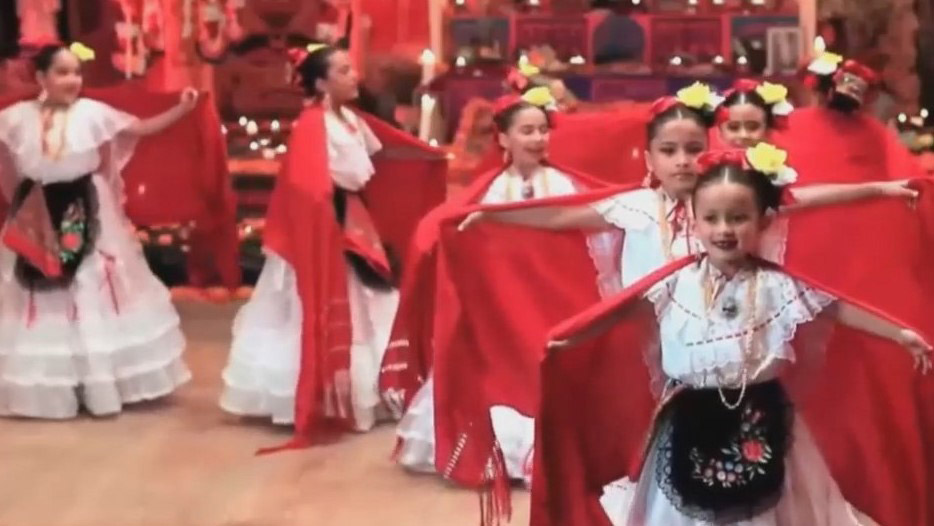 Professor Emeritus Reijo E. Heinonen at the University of Eastern Finland, through a video, highlighted the importance of social integration by sharing a poem by Johan Ludvig Runeberg. Ms. Amina Leelo Weewo, Representative of Flame of Peace in the Kingdom of Bahrain, joined the event from Bahrain and delivered remarks in support of the day. Mr. Abe Schwarz, staying up late in Australia for this event, read a poem about the sound of conscience and the beauty of cultural diversity. Ms. Naaz Farhana, Founder and President of Dhaka Women Chamber of Commerce and Industry in Bangladesh, showed her support for the International Day of Conscience and the World Day for Cultural Diversity for Dialogue and Development through a video message. Mr. Smith Nwokocha joined the event from Nigeria and shared his kind words and bright smiles in support of the day.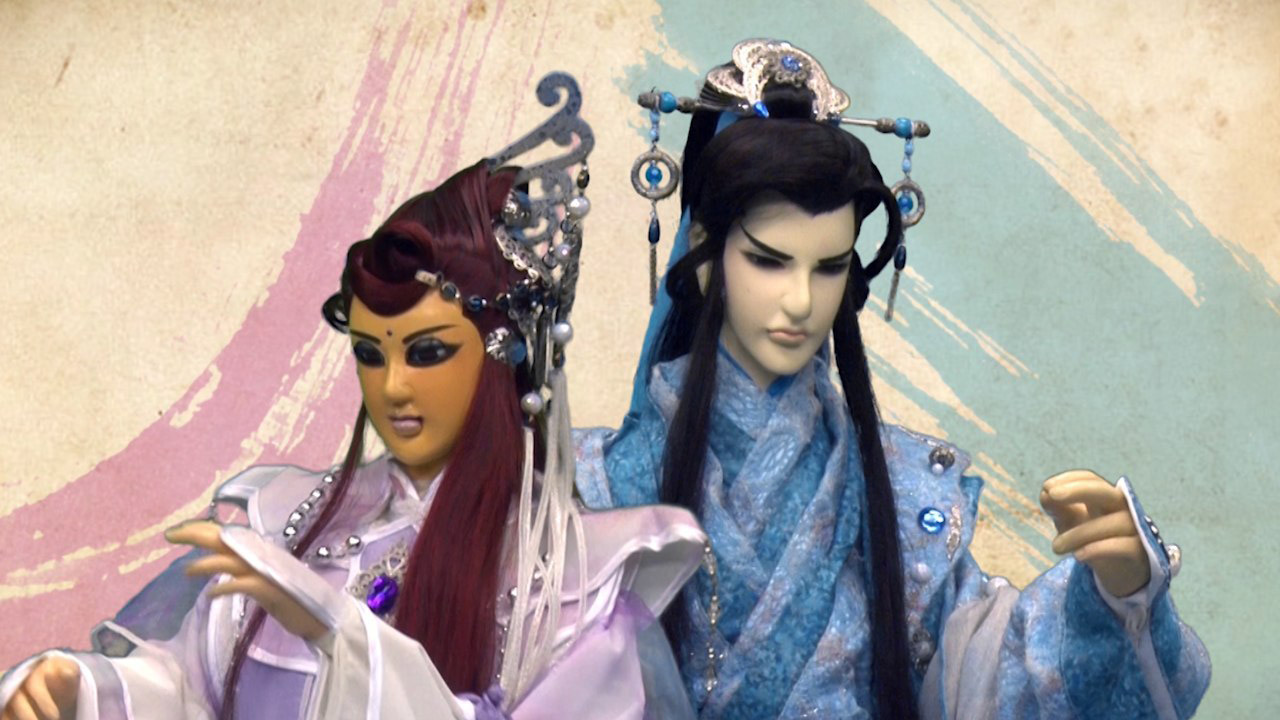 FOWPAL presented a new rap song titled "Conscience Pulls Us Through" as well as a puppet show, featuring "five do's and three don'ts" for disease prevention, to encourage people to take conscience-guided actions to get through the pandemic.  
At the end of the event, FOWPAL received an outpouring of heart-warming messages from the presenters and viewers. "Amazing event . . . Thank you so much for adding me to it . . . I got so many ideas and plans for the future," said Amina Mohammed. "Many thanks to the moderators and extraordinary production team of FOWPAL," said Martin Olavarrieta Maldonado. "Thank you all for this blissful event to really feel ONENESS and beauty of diversity," said Nina Gonchrova in Russia. "I'm so grateful to be part of this necessary and timely culturally diverse movement," said Randall Birnberg.
Due to the time constraint, FOWPAL was unable to present all the wonderful videos it received in observance of the day. The virtual event and other videos and messages in support of the day are available on International Conscience Day's (ICDay) designated website and social media accounts ( FB, IG, Twitter, and YouTube).
All are encouraged to share their messages (text, photo, video, drawing, etc.) about conscience on ICDay's website and social media pages, which will contribute to global stability and peace. Let's continue to share kind words and do good deeds to change the world with conscience!