The World Needs Love, Peace, and Conscience
Turkey--the 101st Nation FOWPAL Has Visited for Cultural Exchange of Peace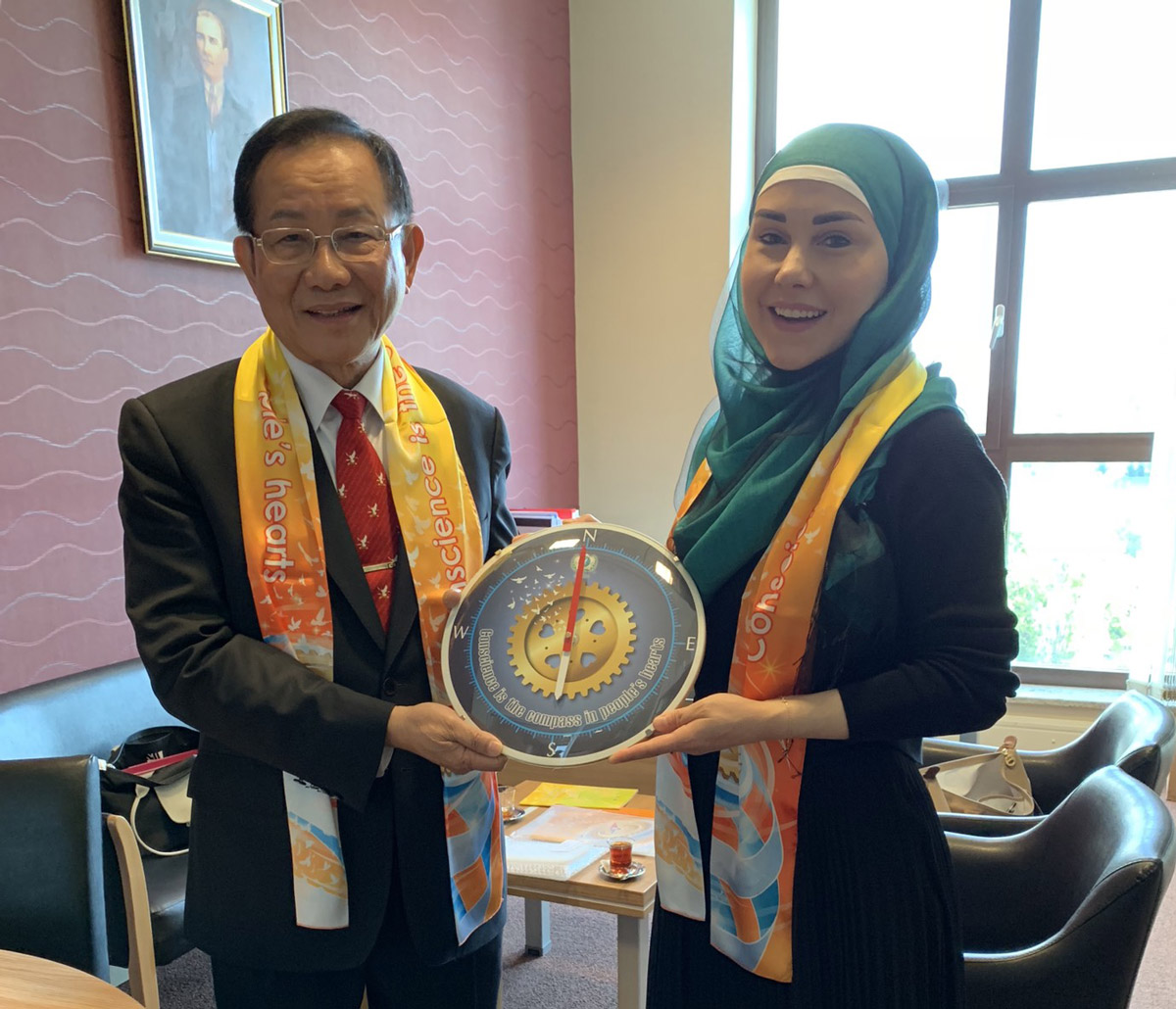 Dr. Hong, Tao-Tze, president of the Federation of World Peace and Love (FOWPAL) led delegates of FOWPAL to visit Ankara, the capital of Turkey, on Oct. 19-21, 2019. They met with elected officials and their representatives, including Ms. Züleyha Sara Baran, secretary of Mr. Cevdet Yılmaz, Member of the Grand National Assembly of Turkey and Vice Chairman of the Justice and Development Party; Mr. Hayrettin Cetin, deputy mayor of Ankara; and Mr. M. Masum Sun, director of Foreign Relations of Ankara. The FOWPAL delegation shared with them its trips of love and peace around the world as well as the United Nations' designation of April 5 as the International Day of Conscience.
Dr. Hong met Mr. Cevdet Yılmaz in 2012 during the United Nations Conference on Sustainable Development (Rio+20) in Brazil. At the time, Mr. Yılmaz rang the Bell of World Peace and Love and made a wish for peace. On behalf of Mr. Yılmaz, Ms. Züleyha Sara Baran, his secretary, received the delegation. In response to the delegation's sharing, Ms. Baran said that the people of Turkey really need love, peace, and conscience and that the world needs them as well.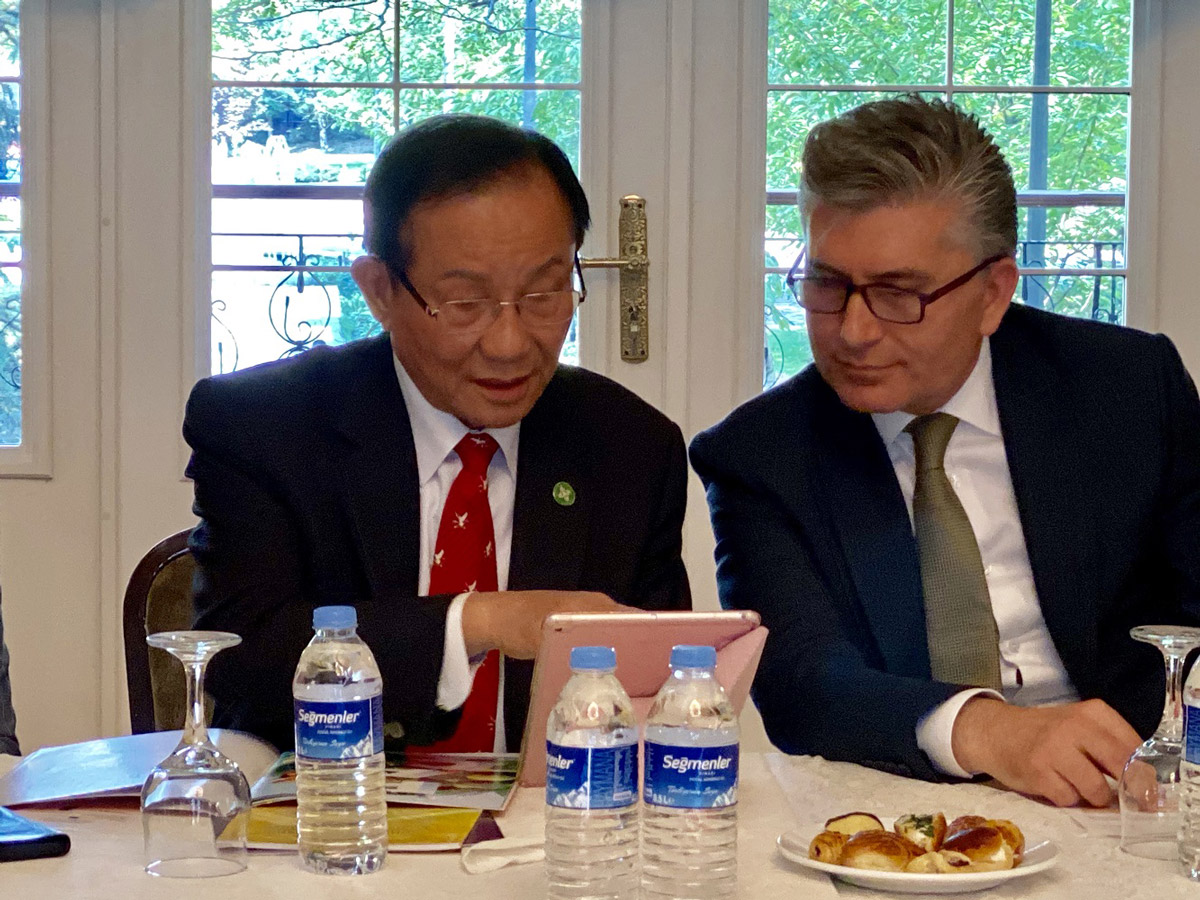 During FOWPAL's meeting with Deputy Mayor Hayrettin Çetin of Ankara and Director M. Masum Sun of Foreign Relations, Deputy Mayor Cetin emphasized that Turkey has been implementing conscience-driven policies at home and abroad. For instance, Turkey has provided shelters to nearly four million refugees in recent years. Dr. Hong praised the humanitarian relief efforts and indicated that "A good culture leads to quality education. Quality education brings about sound economy, which is essential for good development." Dr. Hong highlighted that conscience is the foundation of any positive development for a country.
In addition, Dr. Hong also shared that he pointed out at an international conference on world sustainability held in the Sinai Peninsula, Egypt that in view of the current environmental pollution and global warming, if the external environment cannot be adjusted, it is necessary to start with the internal environment, which is the "heart." Only with a loving heart can we change the current situation. The deputy mayor agreed with Dr. Hong and thanked him and FOWPAL for their efforts to promote love and peace. The deputy mayor said that he looks forward to a brighter future for Ankara and hopes that the International Day of Conscience will inspire more people in the world to become conscientious and compassionate and work together for the common good.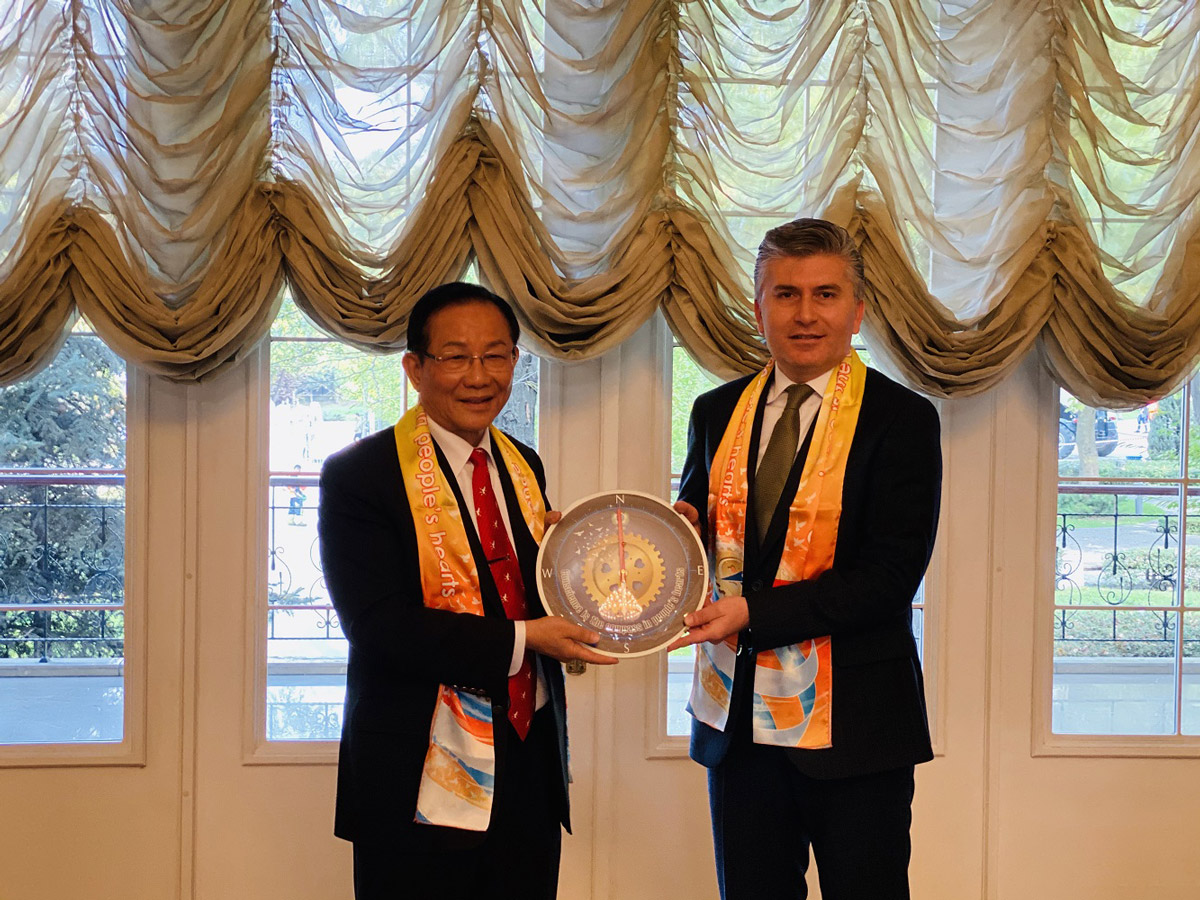 FOWPAL also met with Mr. Ali Yıldırım, who received FOWPAL on behalf of the mayor of Istanbul. FOWPAL gave a Compass Clock of Conscience to the municipality and invited its residents to observe the International Day of Conscience. The FOWPAL delegates then visited well-known local attractions, such as Safranbolu, Hidirlik Hill, and the Museum of Anatolian Civilizations; they interacted with locals and tourists from all over the world, inviting them to endorse the Declaration of International Day of Conscience and spreading positive energy of love, peace and conscience. In a traditional coffee shop in Safranbolu, Linda Acar, a yoga teacher from Istanbul, said that she really wants to foster a culture of love and peace and hopes that there will be more love and more people sharing positive ideas and experiences so that the world will be full of love. Sibel Kurt, a tourist, said she hopes that this energy of love will spread to the whole world and that everyone will be happy and follow his/her conscience. She hopes that the world can see more people like the FOWPAL delegates.