FOWPAL's President Dr. Hong, Tao-Tze Receives 2019 FIRMA Global Peace Award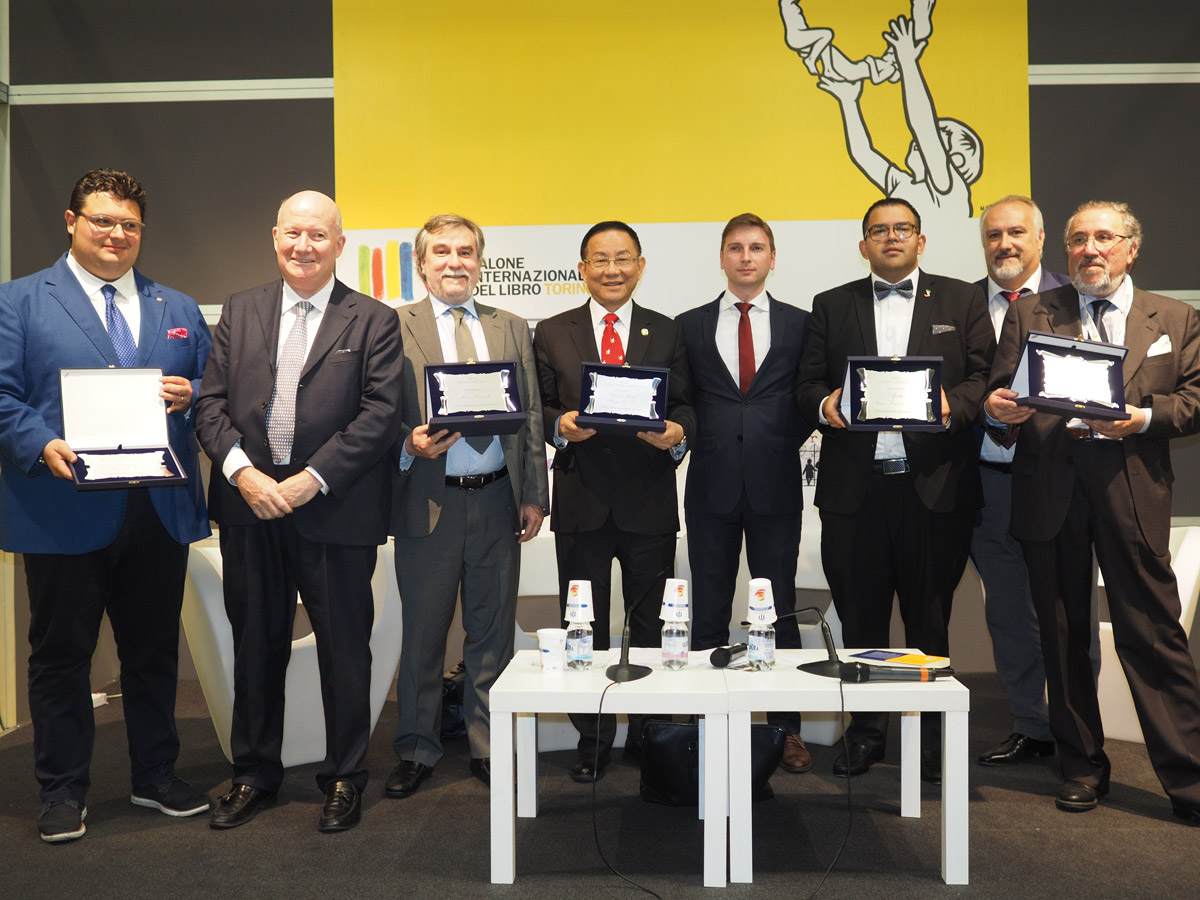 Walnut, California--Dr. Hong, Tao-Tze, president of the Federation of World Peace and Love (FOWPAL), received the 2019 FIRMA (International Festival of Religions, Music, and Arts) Global Peace Award on May 13 in Turin, Italy. FOWPAL is a California-based nonprofit organization of peace, which has a branch in the city of Walnut, California. 
The FIRMA Award, established last year, honors visionaries who promote religious freedom, human rights, and world peace. This year's awards ceremony took place during the 2019 Turin International Book Fair, the second largest book fair in Europe, which was held on May 9-13, and the awardees included Apostle Naasón Joaquín García, leader of the Mexico-based church La Luz del Mundo; Greg Mitchell, managing co-chair of the International Religious Freedom Roundtable; Marco Respinti, director-in-charge of Bitter Winter; Alessandro Iovino, Italian journalist and champion of religious liberty; and Dr. Hong, Tao-Tze, president of the Federation of World Peace and Love (FOWPAL).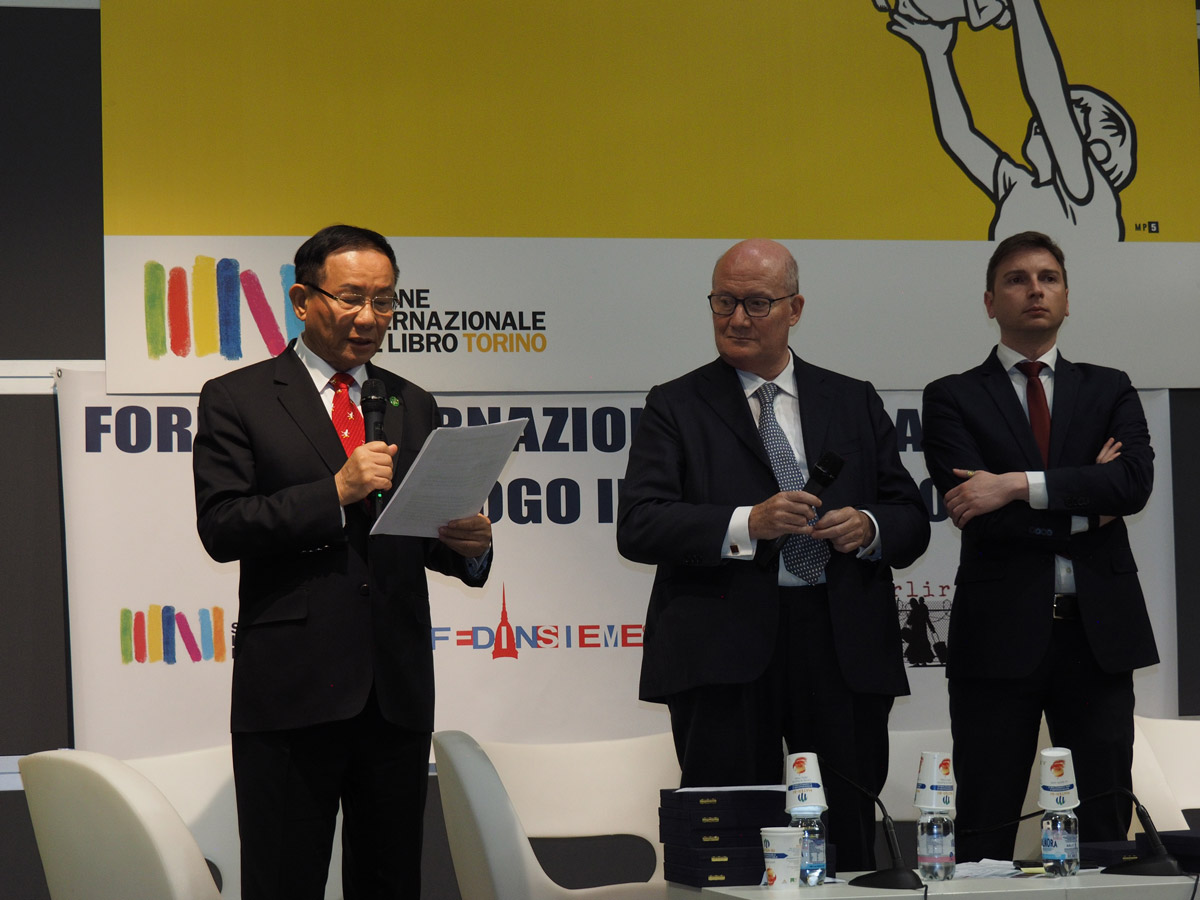 Dr. Hong received the FIRMA Global Peace Award for his tireless efforts to promote world peace. He is also the grandmaster of Tai Ji Men, an ancient menpai (similar to school) of qigong, martial arts and self-cultivation. At Tai Ji Men, wisdom and gongfu are passed down from generation to generation for over six thousand years. Tai Ji Men has inherited and carried forward the Taoist philosophy, encompassing the yin-yang philosophy. To date, it has 15 branches around the world, and tens of thousands of people from all walks of life and from all over the world have greatly benefited from practicing Tai Ji Men Qigong. With the conviction that "It's important to cultivate the positive energy of the universe and emulate enlightened masters of all ages," Dr. Hong and members of Tai Ji Men have been striving to promote a culture of conscience and peace and enhance the physical, mental, and spiritual health of all people.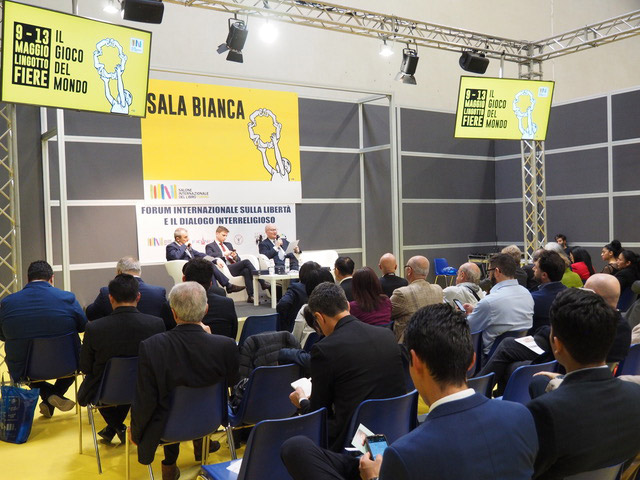 Italy is a country where freedom of religion is protected and religious minorities are tolerated. The FIRMA Award was created by Massimo Introvigne, a sociologist and the director of CESNUR (Center for Studies on New Religions), as well as his lawyer and other scholars last year. In 2011, Professor Introvigne served as the "Representative on combating racism, xenophobia and discrimination, with a special focus on discrimination against Christians and members of other religions" of OSCE (The Organization for Security and Co-operation in Europe). OSCE has 57 participating countries and is the second largest security and human rights international organization after the United Nations.
In the year 2000, Dr. Hong established the Federation of World Peace and Love (FOWPAL) in California, USA, which is a self-funded organization with members from 95 countries. Since its inception, it has visited 93 nations, actively promoting love and peace through various means, such as conducting cultural exchanges, organizing World Leader Summits of Love and Peace, and hosting ceremonies of ringing the Bell of World Peace and Love.
FOWPAL's most recent endeavor is promoting the global endorsement campaign for the Declaration of International Day of Conscience, which was launched on February 5, 2019 at the United Nations in New York. To date, the Declaration has been translated into 41 languages and endorsed by people in 141 nations. World peace becomes more attainable as more people are inspired and take proactive actions for peace. Those who want to endorse the declaration can find the endorsement page here: http://www.fowpal.org/Endorse/doidoc_endorse/index.php.